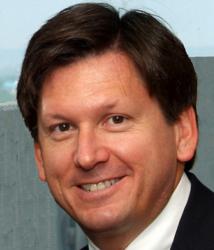 The jury found: ...Wyeth negligently misrepresented the risks and benefits of the drug.
Louisville, KY (PRWEB) April 20, 2012
Bubalo Rotman and Ury & Moskow reported today a Connecticut jury awarded their client, a breast cancer survivor, $4 million plus punitive damages against Wyeth, Inc. Contacts: Gregory Bubalo, Bubalo Rotman PLC, 502-386-7355; Neal Moskow, Ury & Moskow, LLC, 203-610-6393.
A Connecticut jury awarded $4 million in compensatory damages, plus punitive damages, to a breast cancer survivor against Wyeth, Inc. today at the U.S. District Court in New Haven.
The jury found: Wyeth's hormone-replacement therapy drug Prempro caused the Plaintiff's invasive breast cancer; Wyeth failed to provide adequate warnings or instructions regarding the known or knowable risk of breast cancer associated with Prempro; Prempro was an unreasonably dangerous product; Wyeth was negligent in its testing, studying, and investigating the risks; and Wyeth negligently misrepresented the risks and benefits of the drug.
Jurors began deliberations around 2:30 p.m. April 17, and came in with the verdict at 1:00 p.m. April 18. The case was tried by Attorneys Gregory Bubalo, Steven Rotman, and Paula Bliss of Bubalo Rotman with Attorney Neal Moskow of Ury & Moskow.
Bubalo Rotman PLC, with offices in Louisville KY, Boston MA and Lexington KY, is a plaintiff litigation firm handling cases for individuals injured by prescription drug side effects, product defects, vehicle accidents and other types of catastrophic damage caused by the negligence of others. The firm handles individual cases in all parts of the country and also participates in multi-district litigation of mass torts cases. Ury & Moskow, LLC, with offices in Fairfield CT and Washington DC, are Connecticut trial lawyers providing legal advice and courtroom representation for serious legal matters related to civil litigation and personal injury lawsuits.