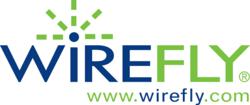 The HTC One S, T-Mobile's thinnest smartphone and its first to feature the latest version of Android, 4.0 (Ice Cream Sandwich) and HTC Sense 4, lands on Wirefly's virtual shelves April 25, 2012
Reston, VA (PRWEB) April 19, 2012
Wirefly (http://www.wirefly.com), the Internet's leading authorized retailer of cell phones, smartphones and cell phone plans, is adding yet another advanced Android-powered smartphone from T-Mobile that promises to delight and excite mobile phone consumers across the country. Beginning midnight PDT on April 25, 2012, Wirefly customers will be able to purchase the hotly anticipated HTC One S, the carrier's latest 4G smartphone that garnered much attention and buzz when it was announced in February at Mobile World Congress in Barcelona, Spain.
With beauty, brains and brawn, the HTC One S is packed with innovation and style and will leap to the front of the pack as one of the most in-demand mobile phones available in the marketplace today.
Beauty: As the first device from HTC's new "One" series to launch in the United States, the One S offers consumers a distinctive streamlined style with its ultra-sleek, aluminum unibody design. Measuring at a mere 7.95 mm also makes the One S T-Mobile's thinnest smartphone ever, and its impressive 4.3-inch qHD Super AMOLED touch screen delivers bright and vibrant colors as well as crisp images and text with minimal glare - perfect for watching videos and movies or playing games outdoors.
Brains: The HTC One S is T-Mobile's first product to ship with Android 4.0 (Ice Cream Sandwich) and HTC Sense™ 4, bringing front-line innovation into the palms of consumers' hands. Ice Cream Sandwich provides an entirely new look and feel to Android, with a redesigned user interface that is simpler and more intuitive to use. Examples include easier multitasking, richer notifications, resizable widgets, customizable screens and an enhanced web experience. HTC Sense 4 introduces HTC ImageSense™, as well as enhancements to audio quality with the integration of Beats Audio™ technology. Beats makes sound clearer and crisper and the bass deeper, ensuring that customers hear the music as the artist intended. The HTC One S also boasts a new suite of camera and imaging features that rival traditional digital cameras. Camera enhancements include:

Superfast Capture – With an estimated 0.7-second shot time and a 0.2-second autofocus that allows for nearly unlimited continuous shots.
High Quality Photos in Adverse Conditions –The f/2.0 lens on the HTC One S offers amazing low-light performance, capturing 40 percent more light than the f/2.4 lenses available on other high-end phones.
Concurrent Video/Still Capture – HTC One S lets the user capture a shot and shoot video at the same time – perfect for capturing life's moments as they happen. Consumers can also capture a still from a previously recorded video.
Brawn: Equipped with a 1.5GHz dual-core Snapdragon S4 processor by Qualcomm and access to T-Mobile's fastest 4G (HSPA+ 42) speeds, the HTC One S is one of the most powerful smartphones on the market, providing high-speed multitasking, incredibly fast upload and download times, as well as high-performance gaming.
Pricing and Availability: Beginning April 25, 2012, customers looking to purchase this hot new device and all the useful accessories that go along with it can shop from the convenience of their home or office by simply visiting Wirefly.com. With just a few mouse clicks, they can quickly and easily order and activate their very own HTC One S from T-Mobile. As always, every Wirefly order comes with fast, free FedEx shipping. And as part of the Company's brand promise of greater savings and straightforward pricing with no gimmicks or rebates, customers can shop knowing that they will get their new HTC One S at a great price.
To learn more about the HTC One S, please visit, http://www.wirefly.com. To watch video reviews and demonstrations of the device, visit Wirefly's YouTube channel, http://www.youtube.com/wirefly.
About Wirefly
Wirefly.com is America's trusted source for cell phones and wireless service plans. Owned and operated by Simplexity, Wirefly.com is the Internet's #1 authorized dealer for the top cellular carriers in the U.S. Wirefly.com offers discounts and services not available in retail wireless stores including a better selection of the latest cell phones, greater savings, straightforward pricing with no rebates, and fast, free FedEx shipping with free returns on devices from HTC, Motorola, Nokia, Samsung, LG, BlackBerry and many other cell phone handset manufacturers. For more information about Wirefly's wireless products and services, visit http://www.wirefly.com. Shopping from a web-enabled cell phone? Wirefly's mobile-optimized website, mobile.wirefly.com allows consumers to quickly and easily explore its extensive catalog of cell phones and receive unbiased information from any web-enabled cell phone, regardless of operating system. With Wirefly Mobile, visitors can shop and compare phones and pricing by manufacturer, carrier or rate plan while on the go.
Contact
Megan Murray
Simplexity
703.657.4102
mmurray@simplexity.com