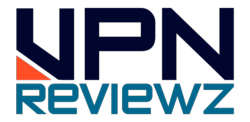 This is just a nightmare scenario for privacy advocates
Private Location, South America (PRWEB) April 25, 2012
According to several news sources including VPNReviewz.com and an article published on website zdnet.com on April 4th, the latest plans for UK citizen monitoring are set to be announced this May in the Queen's speech. The EFF.org, VPNReviewz.com and the Open Rights Group are all opposed to what is currently called the CCDP (Communications Capabilities Development Program .
The GCHQ, UK's main intelligence hub similar to the NSA in the United States is leading the charge for more monitoring and will be responsible for the storage of your personal data. The GCHQ will be able to demand that ISP's hand over your personal information regarding what websites you're visiting, your personal emails and Skype chats without a warrant or a court order.
According to VPNReviewz.com's CEO Michael Maxstead "If you are a UK citizen and you want to keep private details of what exactly you do online and whom you do it with, then you won't be happy about the upcoming CCDP legislation. Imagine a government bureaucrat with too much time on his hands and some personal suspicions about you personally. He or she can have access to most of your personal data without due process. This is just a nightmare scenario for privacy advocates."
Already in place are regulations such as the Data Retention Directive and the Regulation of Investigatory Powers Act 2000 (RIPA) which allow intelligence offers to access data held by Internet service providers, phone companies and cellular service providers.
Michael Maxstead continues "Really if you want a good level of privacy then you will want to go to looking for a VPN service and not just any random one you find advertised. A VPN service provider (list located here) can make you appear to be browsing the Internet from another geographic location and in addition your ISP will not be able to collect data on you as it will be encrypted. You will want to carefully read some VPN reviews , read their privacy policy and terms of service before you commit. In addition doing some due diligence in the form of a speed test is also recommended. Increased security comes with a price in the form of slightly slower connections as your data is encrypted and routed to servers in other countries. Also you live in the UK and want to spend money with local UK companies check out either HideMyAss or Private Internet Access both are UK companies. If you are really paranoid however consider a non local VPN provider or paying with a non traceable form of electronic cash like liberty reserve"
For more information on VPN services and online privacy and security please visit: http://vpnreviewz.com
About VPNReviewz.com
VPNReviewz specializes in reviews of online VPN service providers. Writing from an undisclosed location in South America, Michael Maxstead reviews, tests and analyze the top VPN service providers.