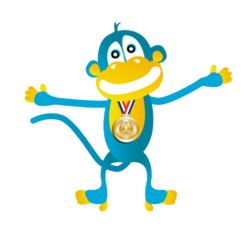 While WordPress is a blogging platform, more businesses than ever are choosing to use it as their website's platform.
Perth, Western Australia (PRWEB) April 19, 2012
Being a top custom website developer, Spanky Media has been persistent in providing efficient website development services to address every clients' need for a comprehensive, high quality, reliable and affordable web designs in tune with the latest technological advancements and on its commitment to help local businesses compete successfully.
With the growing number of Australian businesses leveraging on the Internet as shown in the recent statistical data from the National Australia Bank's sales index, Spanky Media recognises the relevance of a fresh, vibrant web design layout that would effectively market products and services empowered with lead generation potential that would, in effect, propel local businesses forward.
Market analysts agree that business blogging is one of the most prevalent online marketing tools that can effectively enhance online visibility. It basically generates interest towards any website, which consequently improves search ranking.
A recent survey on the Top 10 Free Online Blogging Platform shows that with all the open-source blogging platforms being offered over the Internet to date, WordPress is and has always been on the top spot. Quite a number of famous blog spots such as the Political Ticker from CNN, Flickr, and the People's Magazine's Style Watch, have been using premium WordPress themes.
Being a leading WordPress Development Company in Western Australia, Spanky Media has been capitalising on these features to provide custom WordPress development services to their clients that are consistent, dependable, and fast. The company has developed robust web designs through their premium WordPress themes which in effect enables them to come up with appealing, vivid, smooth finish that effectively captures the attention of the targeted audience. This is Spanky Media's commitment to stay above the competition and to guarantee their clients' satisfaction.
Kirk O'Connor, Spanky Media's Director of Development, believes that, "While WordPress is a blogging platform, more businesses than ever are choosing to use it as their website's platform." Content Management System Distribution data as of April 6, 2012 has shown that WordPress is currently the most popular CMS in use on the Internet, followed far behind by Joomla, Drupal, and Blogger.
Spanky Media and many other successful Web Development companies in Western Australia has been using WordPress for the past several years. It offers flexible website themes that can be customised to cater to any particular business requirement and can be optimised to create valuable customer leads. Internet marketing experts highly recommends maximising on the potential of WordPress themes, especially for those businesses who have recently embarked on online marketing.
Spanky Media is one of the top web development companies that cater to clients within and around the Perth area. Aside from their premium WordPress Content Management System, they also offer mobile website development to interested clients.
To get more information about the company and their products and services, visit their website at http://spankymedia.com.au/, or call them at 1300 729 261.