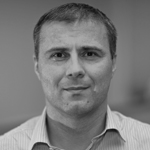 San Francisco, CA (PRWEB) April 19, 2012
GoodData, the world's fastest-growing cloud-based Business Intelligence (BI) platform, today announced participation in the Cloud Analytics Summit panel discussion, "Real-World Cloud BI Success Stories." GoodData's founder and CEO, Roman Stanek will collaborate with cloud industry leaders to discuss how enterprise companies have achieved business success based on the latest cloud innovations and industry best practices.
The panel discussion is scheduled for Wednesday, April 25th at 9:35 a.m. Pacific Time at the Computer History Museum in Mountain View, California. In addition, GoodData will be an Exhibitor Sponsor of the Cloud Analytics Summit.
"It's an honor to take part in the Cloud Analytics Summit. The event allows industry leaders to share their perspectives about big data, data integration and cloud-based analytics with corporate executives," said Roman Stanek, founder and CEO of GoodData. "The Cloud Analytics Summit is the perfect opportunity for corporations to meet with the experts and learn how to leaverage the power of cloud BI."
The Cloud Analytics Summit is part of the 2012 Cloud Innovators Summit executive forum series aimed at helping corporate decision-makers better understand how they can leverage the latest Cloud innovations to satisfy their business requirements and achieve their business objectives. The other forums include the Cloud Management Summit on June 19 and second annual Cloud Channel Summit on November 5. All of the events will be held at the Computer History Museum.
For more information about the Cloud Analytics Summits, please visit http://www.cloudanalyticssummit.com
About GoodData
GoodData is a disruptive, cloud-based enterprise platform for business intelligence. The GoodData technology is intuitive, secure and fast. It helps convert big data into profitable insights and strategies for business executives. GoodData is trusted by companies like Enterasys, Capgemini, and Software AG, and embedded into offerings from cloud innovators like Zendesk, Get Satisfaction and Pardot. Headquartered in San Francisco, GoodData is privately held and backed by leading venture capital firms, including Andreessen Horowitz, General Catalyst Partners, Fidelity Growth Partners, and Windcrest Partners.