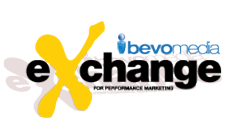 The CPA Optimizer was designed to make sure that each affiliate is making the most out of their ad spend
(PRWEB) April 19, 2012
The new Bevo Media Exchange features the CPA Optimizer. The CPA Optimizer displays the highest converting offer for any given impression. The technology notices trends within each offers performance that can detect if its scrubbing or if the offer goes down in the middle of the night. The CPA Optimizer also notices trends between traffic sources, landing pages and offers and will display the best combination to ensure that each impression has the best chance for a conversion.
While users set up their tracking on the Bevo Media Exchange, they can incorporate the CPA Optimizer tool. Users can input a number of different landing pages and offers and the CPA Optimizer will optimize accordingly. Furthermore, Bevo Media will recommend top performing offers in the industry that can be dynamically inserted in to existing campaigns with the click of a button. The goal is to ensure that affiliates are making the most out of every single impression.
The CPA Optimizer will prevent massive ad spend losses for when affiliate offers scrub or go down in the middle of the night. The goal of the Bevo Media CPA Optimizer is to minimize wasted ad spend and increase ROI. Ryan Bukevicz, the Founder and President at Bevo Media quotes, "Every affiliate has a story about a massive loss they took sending traffic to an offer that has gone down. The CPA Optimizer was designed to make sure that each affiliate is making the most out of their ad spend."
The new Bevo Media Exchange is now live. Create an account at http://bevomedia.com