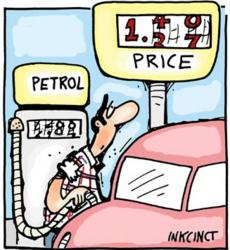 (PRWEB UK) 29 April 2012
With motorists facing all kinds of hardships at the moment, especially with the petrol fiasco and the threat of strikes by fuel tanker drivers, the Debt Advisory Line has come up with some timely advice to aid Britain's drivers when they most need it.
The smart tips they have suggested include a number of ways motorists can use their vehicles more efficiently, while saving money in key areas of spending.
It has already been seen recently that petrol prices are in the increase, with fuel duty expected to ensure further rises this August, so these pointers should really help.
The first thing the debt management specialists have suggested is to plan your journey in advance so that delays and breakdowns are avoided. This can mean using less fuel and by driving more smartly (less breaking and watching your speed), people can cut down on car costs.
As well as this advice, people may also want to heed the warnings over keeping their tyres inflated, sharing car journeys with others, being economical with the air conditioning and only taking what is essential with you on a trip.
Chairman at Debt Advisory Line, John Goodfellow, said that although fuel costs are rising, these tips can still prove to be beneficial.
He added: "This can have a great impact on a family's monthly budget but there are many ways to save money when it comes to travelling."
The use of loyalty card discounts and money off coupons are other ways the Debt Advisory Line has stated can save drivers money.
Be sure to keep checking offers online as car drivers can often save money on airport parking and car rental through these promotional codes and discount vouchers.