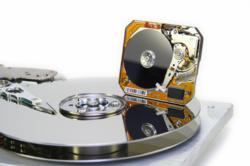 Some of our web visitors find the site confusing to navigate..
Basingstoke, UK (PRWEB UK) 19 April 2012
Website development is a consistent requirement on mobile phone websites due to the large amount of information that is showcased. The problem for many phone companies is that the sheer range of phones available causes many older people using the website to leave, due to feeling overwhelmed and very often they get lost in the news, phone specifications, technical areas etc. This is why Marketing Quotes was approached, in order to help find a suitable website development company to help restructure the site so that it is more user friendly to people that are new to the internet.
A spokesperson from the mobile phone manufacturer commented 'we face the problem that we have such a large website with a wide variety of our products, including technical information, new releases, reviews, news area etc. that some of our web visitors find the site confusing to navigate. We approached Marketing Quotes as we needed help in finding a development firm that could help us restructure the navigation of the site so that it is more accessible to older people or people that have little experience of websites. We have noticed that there has been a rise in older people using our phones, so we want to ensure that our website serves all visitors without causing confusion or frustration in browsing.'
Anne Richards (who works with the website designers and developers at Marketing Quotes) commented 'we have found that as the internet has become more accessible to all age ranges, websites do need to be adapted to become more user friendly rather than just geared towards people that have experience in web browsing. We work with a number of great website developers around the UK that can troubleshoot a website and then streamline it to make it easier to navigate whilst not detracting from the look and feel of the site.'
About Marketing Quotes - Marketing Quotes is a free service to UK businesses to help them get free advice and quotes from local marketing agencies that have experience in their industry.