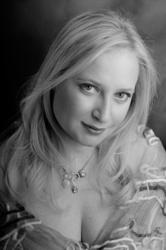 Holistic rehabilitation has become far more sought after and requested as a means of drug addiction recovery as many patients have either become frightened of or no longer trust conventional pharmacological intervention for drug treatment.
New York, NY (PRWEB) April 21, 2012
Dr. Marina Gafanovich, MD has witnessed an increase in requests for holistic treatment or complementary medicine approaches. What was once scoffed at and disdained by the medical community is finding strange allies in major universities and research institutes like Johns Hopkins University. Johns Hopkins has been voted America's #1 hospital for 21 consecutive years. People from all over the world recognize the hospital and university as one of the finest and most authoritative institutes of medical and public health research and facilitation, and there can be no doubt that the opinions and cultivations coming out of this august organization are well beyond reproach. So when an institute of this prestigious caliber opens a center for complementary and alternative medicines you know that this domain no longer is the playground of quacks and hucksters, but a valid and well-researched approach to the practice of medicine. From their own website, "…Ancient traditional practices were the primary treatments for illnesses for more than a millennium, long before the emergence of Western allopathic medicine. Historically, medical research methodology has not systematically measured the efficacy of many "alternative" treatments in ways that would be acceptable to Western scientists. Many drugs widely used in conventional therapy have their origins in plants and other natural products. These age-old remedies have stood the test of time, but the process of identifying medicinal agents empirically by trial and error was not efficient. The onus is on basic scientists and clinical investigators to develop a methodology that fits CAM."
According to Johns Hopkins around 40% of all Americans use CAM (complementary and alternative therapies) for chronic conditions and that as many as two thirds found that CAM was successful in their personal experience. New York City doctors and those in surrounding regions have definitely witnessed a rise in patient requests for integrated and complementary medicines to treat conditions ranging from chronic sinusitis to drug addiction. In fact, holistic drug & alcohol rehab has become far more sought after and requested as a means of drug addiction recovery as many patients have either become frightened of or no longer trust conventional pharmacological intervention for drug treatment.
There is a great deal of controversy in the medical and research community surrounding the use of holistic remedies after Steve Jobs supposedly refused conventional treatment in lieu of alternative therapies, but for most outside this group, it hasn't really dampened the enthusiasm for something more traditional and natural. New York City physicians are still receiving requests for CAM on an increasing basis. Why?
Upper East Side Physician Dr. Marina Gafanovich has her own take on the controversy. "Of course, the death of Steve Jobs is going to raise the issue and increase the hysteria about alternative approaches. He was a famous example of when a form of treatment didn't work. Could he have been helped by conventional medicine? Sure, but he was also dealing with aggressive pancreatic cancer—one of the most insidious and aggressive cancers there is. He may well have suffered the same fate through conventional treatment. I don't know and neither do the people calling for everyone to panic." Dr. Gafanovich practices what she calls "integrated" medicine. Instead of relying on one path or the other, she chooses an approach that addresses the symptoms of a disease—perhaps using conventional pharmacological interventions, as well as, changes in nutrition, exercise regimens, and supplements to raise the overall "wellness" of the patient.
She explains it this way: "Yes, you can prescribe medicine for hypertension or diabetes, but what good is it if people are still eating fried foods, foods laced with 500 calories of high fructose corn syrup, and sitting on the couch 10 hours a day? When you create an integrated plan that includes perhaps a yoga or pilates class, diet changes, and supplements that have been successful in helping the body regulate insulin you're going to not only help to control these chronic diseases and disorders, but also create a happier, healthier patient with much more going on for them."
Her New York physician's practice espouses an integrated humanist philosophy. "We treat individuals here," she says with a smile, "not diseases. That's the key."
Dr. Marina Gafanovich is a board certified internist practicing in the City of New York.  She has attending privileges at both New York Hospital Weill Cornell Medical Center and at North Shore University Hospital.  She has been ranked a #1 Internist in New York by prestigious consumer opinion organizations like "Health Grades", "Wellness", "Avvo", and "CitySearch".  
Her office is located on 1550 York Avenue, New York NY 10028.  She may be contacted by dialing: (212) 249-6218.