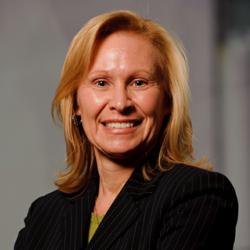 With more than two decades of experience in the healthcare field, we are confident in her ability to help grow our company and better serve our clients. We are happy to welcome her to the organization. - Mark Carney
Indianapolis, IN (PRWEB) April 20, 2012
HCC Medical Insurance Services, LLC (HCCMIS), a provider of International & Travel Health Insurance plans, announces the appointment of Sue Kauth as Vice President of Operations. Sue will be responsible for the Claims, Client Relations, Compliance, and IT departments. The experience she brings to the executive team will ensure HCCMIS continues to provide high quality customer service.
"Sue is a great addition to our already solid executive team," said Mark Carney, HCCMIS CEO. "She has proven success in building and maintaining meaningful relationships with clients. With more than two decades of experience in the healthcare field, we are confident in her ability to help grow our company and better serve our clients. We are happy to welcome her to the organization."
Before joining HCCMIS, Sue began her own company, Resolutions Advisory Group, LLC. She provided consulting services to health systems, hospitals, managed care systems and other healthcare-related vendors. Before starting her own business, she gained valuable knowledge through various positions at CoreSource. She spent nearly 15 years with CoreSource gaining valuable experience.
Always on the hunt for a new challenge, Sue Kauth is looking forward to delving into the international claims sector and building her skills. "This is a different niche of medical claims for me since I come from the self-funded world," said Kauth. "It's exciting to be learning a new side of the business and a new aspect of healthcare. I am honored to be joining a company with such a focus on client-relations and integrity. People who work here are proud of their ability to help individuals, families and organizations in their time of need and I am, too."
Sue replaces former HCCMIS VP of Operations, Tracy Hastings. For more information, visit http://www.hccmis.com/.
About HCCMIS
HCC Medical Insurance Services LLC (HCCMIS), headquartered in the United States in Indianapolis, Indiana, is a full-service company offering international medical insurance and short-term medical insurance products designed to meet needs of consumers worldwide. HCCMIS is a subsidiary of HCC Insurance Holdings, Inc., a leading Specialty Insurance group.