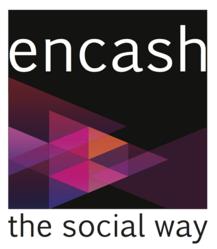 (PRWEB UK) 20 April 2012
Current economic climate in the UK for Small and Medium Enterprise (SME) businesses is dire with respect to getting working capital loans. It is increasingly important to have new sources of funds as promoted even within a Government sponsored Industry-led working group paper called 'Boosting Finance Options for Business', March 2012: This paper promotes support for alternative sources of funding in particular peer-to-peer lending.
encash has extended its lending scope to include SME businesses borrow money directly from its large social lending community! Since the social lending industry has begun to witness a higher quality of people willing to borrow, encash has brought down maximum lending rates to attract a fast growing number of borrowers. With stronger underwriting policies, encash ensures only serious borrowers succeed. Hence encash expects borrowers who are sound and stable and can repay on time. All-in-all encash has become a much safer and bigger marketplace for lenders and borrowers!
For business borrowing, SMEs with good trading history in the past three years need not go through the hassles of borrowing from banks anymore. Consumers and businesses can now get quick funds within a matter of days. Good news for all!
encash is a social and transparent marketplace where lenders see their money grow while helping peers in need. encash runs on a listing business model, which makes it transparent. Borrowers get to interact with lenders to share their financial circumstances.
Consumer and business borrowers are free to leverage social media to spread their message and achieve excellent APRs. encash allows borrowers with reasonable debt-to-income ratios to organise their debts sensibly through the availability of fixed repayment unsecured loans and borrowing rates typically ranging from 8% to 15% APR.
encash - a win-win for consumer as well as business borrowers and lenders!
Contact details:
PR Contact: Nitasha Jain, Marketing Manager, ext. 402,
marketing(at)yes-secure(dot)com
Phone: +44 - 871 - 221 - 8410
Checknet House, 153 East Barnet Road, Barnet, EN4 8QZ
YES-secure.com Limited registered in UK, Registered number is 06785381
YES-secure has received credit licenses from the Office of Fair Trading (Registration Number 631278), and is registered with the Office of the Information Commissioner (Registration Number Z1960081).