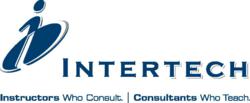 We're pleased to provide support for this new, important certification with our PMI ACP training
Saint Paul, MN (PRWEB) April 20, 2012
Intertech (http://www.Intertech.com) has announced a new course on PMI Agile Certified Practitioner (PMI-ACP) Training. The three day course prepares students for the PMI-ACP Exam.
Targeted for project managers, developers, IT professionals, and managers the course is a combination of lecture, discussion, labs, and case studies. Participants focus on learning the 43 knowledge areas and 10 techniques/tools for the PMI-ACP exam; understading the Agile software development lifecycle; learning Agile project planning and estimating, and leveraging real world experience to build self-organizing teams.
Students also understand the proper way to engage business customers, understand how to deliver meaningful sprints with value for the stakeholders, and define solid requirements with acceptance tests.
The course addresses challenges in the Agile environment including distributed teams and managing multiple projects; communication in the Agile environment; and best practices for visible, effective project tracking.
"In the past, the Project Management Institute set the standard with their PMP certification. Their recent addition of the ACP certification branches out into the Agile space. We're pleased to provide support for this new, important certification with our PMI ACP training," stated Dan McCabe, Intertech Partner and Director of Training.
About Intertech
Founded in 1991 by local entrepreneur Tom Salonek, Intertech, Inc. has grown from a one-person shop to the largest combined software developer training company and research-supported consulting firm in Minnesota. Intertech designs and develops software solutions that power Fortune 500 businesses along with teaching these and other organizations including mid-sized companies and state government.
Intertech works with NASA, Wells Fargo, Lockheed Martin, Microsoft, Intel, and other major companies around the United States helping them learn and use technology. Intertech is a Microsoft Gold Partner, a Microsoft Inner Circle member, a seven time winner of the Best Places to Work in Minnesota award, a finalist in the Wall Street Journal's Winning Workplaces award, a multi-year winner of the Inc. 500 and the Inc. 5000 awards for company growth, a winner of the Forbes ASAP growth award, and a winner of the Minnesota Fast 50 growth award. Intertech has been featured in Inc., Forbes, Upsize magazine, the Star Tribune, the Business Journal, the Pioneer Press, the Hudson Star-Observer, Minnesota Business, and Twin Cities Business Monthly.