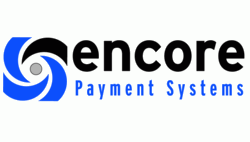 Merchants who choose wireless will gain full access to several key features from the Clear Advantage family
Addison, TX (PRWEB) April 20, 2012
Cell phones have become an extra limb for most, wi-fi is expected to be available everywhere and having a business no longer means an open sign at a brick and mortar building. So what does this mean for the modern entrepreneur? Encore Payment Systems now offers merchants the ability to take their business everywhere with the Clear Advantage Freedom wireless terminal from the Clear Advantage family.
Graduating top of its class, the Clear Advantage Freedom wireless terminal offers merchants the same features and services as a countertop terminal with an ultimate security guarantee. The sleek design with white LED backlight and a 19-button keypad makes this ultra lightweight terminal a most wanted item for merchants on-the-go.
Merchants who choose wireless will gain full access to several key features from the Clear Advantage family such as the Term-Lock feature, Debit and EBT transactions and Terminal Data Capture. Going wireless with the Clear Advantage Freedom also reduces the concerns of credit card and check fraud with immediate authorization at point-of-sale provided by the Check21 scanner and Magtek MICR Imager. The Clear Advantage Freedom wireless terminal supports up to 20 different mechants, making this a valuable product in several industries such as retail, hospitality, sporting venues and so much more.
For further information visit http://www.encoreps.com or contact
Justin Motz, marketing(at)encoreps(dot)com, (214) 442-1700 x1327
About Encore Payment Systems
Encore Payment Systems was established for the purpose of providing electronic payment processing solutions and other value-added services to small and medium-sized merchants throughout the United States. Encore is a leader in the electronic payment processing field providing credit card, debit card, ATM card, gift card, prepaid card, EBT and check processing services. Encore maintains a sincere dedication to superior customer service and an honest and ethical approach to acquiring new customers. This vision has enabled Encore to become one of the fastest growing companies in the industry excelling in all aspects of merchant services. Encore Payment Systems is located at 3801 Arapaho Road, Addison, Texas 75001. Please follow us on Twitter @EncorePS, like us on Facebook or visit Encore Payment Systems online at http://www.EncorePS.com.