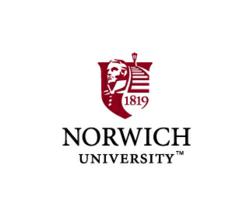 Northfield, Vt. (PRWEB) April 19, 2012
Norwich University's School of Graduate and Continuing Studies (SGCS) in conjunction with the Vermont Council on World Affairs will host Petr Gandaloviĉ, ambassador of the Czech Republic to the US, to discuss "Arab Spring: Lessons from the Velvet Revolution."
The lecture, which is free and open to the public and includes a Q&A, will be held on Tuesday, April 24, from 12-1 p.m. in the Kreitzberg Library multipurpose room.
Norwich University is a diversified academic institution that educates traditional-age students and adults in a Corps of Cadets and as civilians. Norwich offers a broad selection of traditional and distance-learning programs culminating in Baccalaureate and Graduate Degrees. Norwich University was founded in 1819 by Captain Alden Partridge of the U.S. Army. Norwich University is the oldest private military college in the United States of America and the birthplace of our nation's Reserve Officers' Training Corps (ROTC).
Norwich University's School of Graduate and Continuing Studies (SGCS) builds upon the institution's 193 year academic heritage with innovative online master's degrees in a variety of areas. SGCS also offers a certificate in teaching and learning; a certificate in continuity of governmental operations and a bachelor's completion program. The programs are recognized throughout the industry for their rigor, small class size, high student satisfaction and retention.