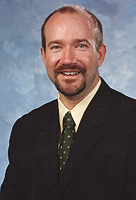 Some copyright protection already exists for fashion designers. But these designers have to develop and enforce that protection actively in conjunction with trademark and trade dress--before there is a problem.
New York, NY (PRWEB) April 20, 2012
David H. Faux, whose New York City practice focuses on fashion, copyright, trademark, and corporate law, just finished another speaking "tour" which included two states, three Bar Associations, and a fashion design school.
On March 1, 2012, Dave Faux served as Program Chair for an event called "On the Heels of the Week: The Status of Fashion Protection." This event, a few weeks after New York City Fashion Week, included a panel, included representatives of Liz Claiborne, Inc., Vogue International, Inc., Varsity Brands, Limited Brands, and more. The panel was followed by a catered trunk show including designers Natalia Allen and Roxi Suger. "It was refreshing to see designers learning about the trademark and copyright law in a non-adversarial setting," said Faux, "as well as lawyers buying learning about and purchasing apparel directly from the designers!"
Later that month, Dave Faux participated on a panel at the invitation of the University of Pennsylvania Law School titled, "Copyright for Fashion Design: Evaluating the IDPPPA." This was part of a larger Symposium of the Penn Intellectual Property Group which included general counsel from Ralph Lauren, Coach, Forever 21, and Stuart Weitzman. "The main controversy was not about the IDPPPA: nobody likes this proposed legislation to bring fashion under the Copyright Act in this way." said Faux after the panel. "The main controversy was whether fashion design deserved intellectual property protection at all, and if it did whether avenues already exist under current copyright law, or whether new legislation was needed under copyright or, possibly, design patent."
When asked how about his personal position, Mr. Faux stated, "Some copyright protection already exists for fashion designers. But these designers have to actively develop and enforce that protection in conjunction with trademark and trade dress. By the time there is a problem with infringement, counterfeiting, copying, or whatever, it is likely too late to protect that hard, creative work."
In November of 2011 and again in March, 2012, Dave Faux spoke to attorneys at the Association for the Bar of the City of New York and the New York County Lawyers Association, respectively, on "Careers in Fashion Law." He traced his beginnings in the music industry, Fulbright Fellow and scholar, and then through law school, after which his first independent client just happened to be a fashion designer. "The key ingredients to being a prosperous fashion lawyer are hard work in intellectual property and making sure be in the right place at the right time as often as possible," Faux told the crowds of law students and recently-admitted lawyers. "So many lawyers state that clients were just incredibly impressed with their work in commercial real estate or importing and spontaneously made them general outside counsel. Later, it is revealed that they were actually a blood relation of someone like Tommy Hilfiger or that fashion work is the happenstance of a larger practice that does not live or die by the success of their designers." Faux went on: "A true fashion lawyer lives and dies by the success of his or her fashion-related clientele. And the only things fashion lawyers can truly control that is particular to the fashion business is the vanishing point between a designer's creative work on the one hand, and existing copyright, trademark, corporate, and contractual avenues."
Dave Faux finished the "tour" with his fourth consecutive semester of lecturing and supervising a series of "micro-lectures" at Parsons The New School of Design. The series is unofficially called the "Fashion Law Micro-Lectures" and includes lectures on copyright, trademark, Internet Law, the employment law, corporate basics, and retail licensing. "The is the Law Office's contribution to the market," commented Faux. "Every semester is better in terms of connecting with these fashion students and addressing the needs of young fashion designers in a language they can understand."
Dave Faux already has speaking engagements planned for the summer in Miami, FL and Washington DC, mainly to speak about the importance of copyright and proper contracts for artists of all fields. While he looks forward to meeting artists, business owners, and even current clients in those cities, he will be glad to return to New York City to tend to his private practice.