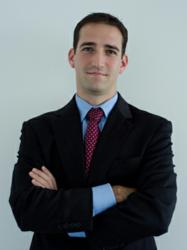 Tamaroff concludes that enactment of an American sui generis database right would be neither constitutional nor just.
Miami, Florida (PRWEB) April 20, 2012
Tamaroff Law co-founder, David Tamaroff, was recently published as the lead billing in the Wake Forest Journal of Business and Intellectual Property Law. Tamaroff's article, Bottling the Free Flow of Information: A Comparative Analysis of U.S. and EU Database Protection, analyzes the current protection of databases in the United States and the European Union, and tackles the issue of harmonization.
In the Internet age, progress is limited by the ability to collect, organize, maintain, access, and present available information. Databases are created to deal with the specific problem of information organization. Databases allow for the compilation of massive amounts of information and rapid retrieval of specific items. Individuals benefit from using databases for a variety of personal needs, and society as a whole benefits from the role of databases in the creation of new information.
In the U.S. databases are currently statutorily protected by copyright legislation and also protected through the common law of trade secret misappropriation and contracts. Under copyright law, databases are viewed as compilation works. As such their original selection and coordination or arrangement of data is protected. Accordingly, while copyright protection "may extend only to those components of a work that are original to the author," the facts themselves may never become original (and thus protected) through association with other parts of the work. Databases may also be protected under the common law of trade secrets and contracts. Databases can qualify as trade secrets if they derive independent economic value from not being generally known to, and not being readily ascertainable by, others who could economically benefit from their use. Further, databases are commonly subject to end user agreements in the form of "click-wrap" or "shrink-wrap" contracts that limit the purchaser's rights.
The EU affords similar protections as well as a sui generis intellectual property right provided by the EU Database Directive. This sui generis protection differs from traditional copyright protections by dispensing with the requirement of originality, instead protecting the "investment of considerable human, technical and financial resources." The EU Database Directive further deviates from traditional copyright law by extending protection to the contents of the database.
There have been several proposals for harmonization through the establishment of an American sui generis database right. However, Tamaroff concludes that enactment of an American sui generis database right would be neither constitutional nor just.
David Tamaroff is a co-founder of the Miami, Florida based law firm Tamaroff & Tamaroff, P.A. David's practice focuses on intellectual property litigation. Feel free to contact David for more information on database and intellectual property protection.