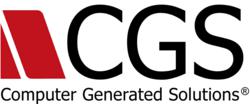 New York, NY (PRWEB) April 19, 2012
Computer Generated Solutions(CGS), a leading global provider of technology solutions, is pleased to announce that Grammy-award winning violinist Miri Ben-Ari will perform at its 10th annual INSIGHT customer conference at the Borgata Hotel in Atlantic City, NJ on April 22-25. Originally from Israel, Ben-Ari is a recognized musical pioneer and is credited for creating her own distinctive sound through an innovative fusion of classical style with jazz, R&B and hip hop.
"We are absolutely delighted that Miri Ben-Ari will be performing at INSIGHT 2012. She is a one-of-a-kind artist and we are thrilled that she will be lending her musical talents to all involved at this year's customer conference," said Phil Friedman, President and CEO of CGS. "Not only is Miri an outstanding musician, but she is an extraordinary person and we are honored that she will be a part of this event."
Known worldwide as "The Hip Hop Violinist", Miri Ben-Ari studied under the late classical master Isaac Stern and has been honored with "Apollo Legend" status by New York's Apollo Theater. As a classically trained musician, Ben-Ari has helped sell millions of records by collaborating with other Grammy award-winning artists such as Jennifer Lopez, Kanye West, Jay-Z, Wyclef Jean, Alicia Keys, Wynton Marsalis, Britney Spears, Maroon 5, Donna Summer, and John Legend. She is also the co-founder of "Gedenk" a nonprofit organization dedicated to promoting awareness among young people about the Jewish Holocaust.
Attended by retail, wholesale, manufacturing, and other fashion industry executives and professionals, INSIGHT 2012 will offer a diverse agenda that includes high-level professional development presentations, business solution breakout sessions, a CIO/executive roundtable, training workshops, and networking opportunities. CGS will present significant product advancements in its BlueCherry®, Leadtec™, and Microsoft Dynamics®-based software solutions and provide best-practices for a variety of common industry challenges. INSIGHT 2012 will also feature a customer appreciation gala event.
To register or obtain more information on the event, please visit http://www.cgsinc.com/insight2012.
About INSIGHT
INSIGHT is a dynamic, once-a-year event that brings together customers, partners, and industry and product experts for a focused exchange of plans, tactics, strategies, solutions, and ideas. In addition to products, software, and technology, INSIGHT is about providing attendees with the opportunity to learn about new business practices and emerging industry trends. Throughout the conference, speakers and solution experts will explain how to best leverage BlueCherry®, Leadtec™, and other CGS solutions to compete more effectively. INSIGHT will enable attendees to learn how to adapt to the accelerated pace of business, drive increased efficiency, generate new opportunities, and build on their current success.
About CGS
For more than twenty-eight years, CGS has enabled global enterprises, regional companies and government agencies to drive breakthrough performance through technology. Headquartered in New York City, CGS employs over 4,500 professionals in 20 offices in North America, Latin America, Europe and Asia. With global delivery capabilities, expertise across leading platforms and deep experience in multiple industries, CGS has become the IT partner of choice for thousands of organizations worldwide. CGS delivers a wide array of proprietary and third-party business applications, technology, business services and business process outsourcing solutions, including customer care, technical support and corporate learning & training. For more information please visit http://www.cgsinc.com.