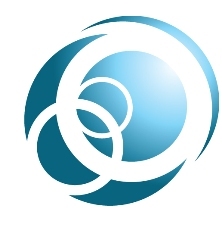 We are seeing a large cross section of businesses who are reaping the rewards because of their online SEO and marketing efforts right now.
Perth, Wester Australia (PRWEB) April 20, 2012
Perth's premier SEO provider Oracle Digital has taken yet another innovative approach in building a good online reputation and help small businesses create a more effective online marketing strategy that will eventually help them reach their targeted audience and dominate their niche. This is in light of the new developments showing the increase of online sales by maximising on the efficiency of Internet marketing tools.
According to a recent study by Telsyte - a leading market and consulting firm in Australia - Australian consumers spent approximately $15.9 billion using online payment gateways in 2011 – which gained an increase of about 64% from the previous year's online sales.
According to Telsyte, among the factors that can lead to this sudden increase in sales is the company's marketing strategy, like online discounts for example. And as observed by several marketing experts, these online strategies will be able to help online sales to exceed $30 billion by the year 2016.
Because of the positive outcomes that online marketing has brought about, many retailers have now opted to offer more discounts, affordable deals, group buying options, mobile application promotions and other buying schemes that can effectively entice more consumers to make purchases.
Sam Yip, Senior Research Manager of Telsyte, further affirms this ongoing trend with retailers. Yip says, "We have seen the home pages of retailers shift from focusing on product range to discount specials, either through a dedicated clearance page, daily deals section, factory seconds lists or pre-owned goods."
Addressing this issue, experts believe that retailers must start to aggressively engage in online marketing in order to gain advantage over their competitors. Accordingly, such strategies like adding an "add to cart" button and offering free shipping will inadvertently increase sales significantly.
In some cases, like Party People – a party supply retailer - using the right SEO procedures can greatly help as well. This is in connection with the company's announcement stating that its SEO efforts and improved payment methods have resulted to significant profits.
According to Dean Salakas of Party People, its success can be attributed to the fact that with its SEO campaign, it was able to market their products to the proper customers with the influence of major search engines. And with more prominent online visibility – they were able to increase their sales by 50% during the holidays.
James Corby, Oracle Digital's Business Development Director, has this to say, "We are seeing a large cross section of businesses who are reaping the rewards because of their online SEO and marketing efforts right now. We see tradesmen, online perfume stores, photographers, mortgage brokers, travel agents and even herbal supplement stores all bringing in a lot more business from the Internet than they do from traditional advertising."
Explaining how Internet Marketing strategies work, Corby adds, "SEO is a fickle beast, and rather than try to manipulate Google, you actually just give it what it wants. If you give it the right content and do so in the right way, then you are going to be rewarded in the organic search results."
With these in mind, Oracle Digital continues to provide its clients with the most efficient SEO techniques, online reputation management, and other Internet Marketing tools in order to help them succeed in the virtual world.
Oracle Digital is a leading Internet Marketing Company in Perth which serves those from Adelaide, Brisbane, Melbourne, and Sydney. If you want to know more about the company, give them a call at 1300 899 851, or check out their website at http://www.oracledigital.com.au/