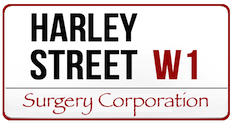 Partnership with Anglia Ruskin University has developed an MSC in Aesthetic Plastic Surgery
London, UK (PRWEB UK) 23 April 2012
"When I started Harley Street Plastic Surgery, I was amazed that in the eyes of the medical profession, cosmetic surgery was not yet considered a specialty. This meant that any GMC registered surgeon was able to perform cosmetic surgery, irrespective of his or her field of expertise. Hardly a comforting thought for prospective patients" explains Mike Mazza CEO of Harley street plastic surgery.
"Having been involved with cosmetic surgery for many years, I believe that if skill levels of different surgeons were placed inside a pyramid, cosmetic surgery would rest at the top. The art of cosmetic surgery, for it is indeed an art, is gained through years of training and personal development", said Mike Mazza.
Plastic surgeons are trained within the NHS, and it takes approximately 12 years to achieve GMC specialist register status. However at present their standard training does not involve cosmetic surgery skills, as this aspect of the profession is considered purely revenue generating. It is only right the general population should not be required to pay for a surgeon to train in an area that will never directly benefit the public.
Following the recent PIP fiasco the government is now looking to make cosmetic surgery a specialty, which will necessitate any surgeon involved in the field to be properly trained and qualified. "This is great news, and I for one hope that the government ensures this happens immediately. I have been working with UKAAPS (UK Association of Aesthetic Plastic Surgeons) for the past two years to deliver a training program for plastic surgeons working within the realm of cosmetic surgery. This program is now developed in partnership with Anglia Ruskin University as an MSc. The training involves 14 competencies including hands-on training under the watchful eye of a mentor, and is a pass or fail qualification that requires six months intensive participation in order to achieve an MSc, and a further 18 months to earn a Masters" explains Mike Mazza.
"If you were to look for a positive effect from the PIP disaster, it would be the fact that the groups were exposed as the primary users of the cheap implants and the number of foreign surgeons they were employing. If the government were to make cosmetic surgery a specialty there would be two instant benefits for the public, firstly, no foreign surgeon would be allowed to enter the UK and perform surgery without this qualification, secondly the mentors are senior surgeons with a standard 20 years of cosmetic surgery private practice under their belts, this training would ensure their experience will be transferred to the next generation of surgeons. Currently this wealth of experience retires with them. In my eyes this is a travesty" said Mike Mazza.
"Harley street plastic surgery was the first company to launch affordable surgery in the UK, using UK surgeons and market leading products. The hardest part of delivering this model was re-educating plastic surgeons in terms of how much they would be paid for each procedure and how much they would be paid per day. In the current climate, UK surgeons are more aware of the need to reduce their fees and work harder to achieve their six-figure salaries, so UK cosmetic surgery prices are coming down. This in turn has had a positive effect in other areas, with fewer people traveling abroad for risky cut-priced surgery" said Mike Mazza.