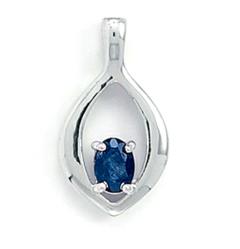 Belleair Bluffs, FL (PRWEB) April 24, 2012
BillyTheTree, retailer of a huge variety of jewelry, including a plethora of metals that consist of everything from gold to copper and titanium, today announced the release of a "how to" guide on proper care and treatment of jewelry. They have provided informative tips on the different types of metals, and how best to care for them.
Sterling silver jewelry:
Sterling silver is an alloy consisting of 92.5 percent fine silver and 7.5 percent other metals, usually copper. It is used because of its durability, because silver alone is too soft to be used in jewelry. It may be coated with rhodium to help keep its shine; otherwise, it may tarnish over time. However, this tarnish is completely natural for silver. Without rhodium, it is suggested that the silver should be polished lightly with a polishing cloth specifically designed for sterling silver in order help minimize tarnish. It can also be periodically washed with a mild soap and water solution, as long as it is rinsed well and dried completely. When storing sterling silver jewelry, store it in a polyethylene bag. This will help reduce tarnish, however even if tarnish comes up, it can be easily removed using a polishing cloth. It is important to note that if the tarnish has built up over many years, professional cleaning may be required.
Gold filled jewelry:
Gold filled jewelry is jewelry made with gold tubing, which is then filled with brass or other metals. This makes the item look and feel like gold jewelry, at a much more affordable price. These items have about 100 times more gold than gold-plated jewelry, so there's no flaking or peeling. 14/20 gold filled means the gold tubing is 14K gold, and that the gold weight is 5% (1/20) of the total weight of the item. 12/20 gold filled is the same and has the same gold weight, but with 12K gold. Care for these pieces is simple, with gentle polishing and soap/water solutions being sufficient most of the time.
Alternative metals:
These metals include brass, stainless steel, titanium, tungsten, bronze, and copper. Metals such as these have been increasing in popularity, as the price of precious metals continues to skyrocket.
Brass is an alloy of copper and zinc, highly malleable and tarnish-resistant; no special care required.
Bronze is a timeless alloy of copper and tin, elegant and highly affordable. The patina that forms over time is often times desired, so there is usually no special care required.
Copper has been used for an estimated 10,000 years in jewelry, and will oxidize over time, unless it is coated with a lacquer. Like the other metals, a simple polishing cloth will do the trick in most cases.
Stainless steel is durable and rugged. It is hypo-allergenic, so it is a great choice for those individuals who are sensitive to metals, as well as being highly affordable and long lasting. It requires little maintenance, with the occasional soapy water wash being sufficient in almost all cases.
Titanium is ever-increasing in popularity, especially for men's jewelry. Like stainless steel, it is hypo-allergenic and incredibly rugged, in addition to being unbelievably light-weight. It requires little maintenance, with the occasional soapy water wash being sufficient in almost all cases.
Tungsten carbide is an alloy of tungsten and carbon. It is a very heavy, hard, durable combination. Tungsten carbide is ten times harder than 18K gold, four times harder than titanium, and practically impossible to scratch. It will retain its shine for a lifetime, with little care necessary.
BillyTheTree Jewelry offers close to 10,000 different styles of jewelry from artisans and designers around the world, made from all the metals mentioned, and more.
About BillyTheTree.com
Founded in 2004 by Robin Weber when he was still a senior in high school, BillyTheTree.com offers a large variety of affordable, yet high quality jewelry, watches and sunglasses. The company offers free worldwide shipping on these product lines, which include almost 10,000 items, consisting of magnetic jewelry, sterling silver jewelry, jade jewelry, high performance sport sunglasses, and more. For more information, visit http://www.billythetree.com.