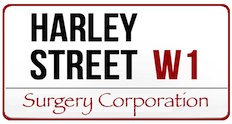 Harley street beauty opening 50 clinics in the UK.
London (PRWEB UK) 21 April 2012
In these harsh economic times, it is unusual to witness a company undertaking global expansion. Yet this is exactly what HSSC Ltd is achieving within the field of cosmetic surgery. Harley Street Surgery Corporation (the group), currently consists of Harley Street Plastic Surgery and Harley Street Beauty, the first being the cosmetic surgery division, and the second the non-invasive and cosmetic dentistry brand. In May 2012 the company will open clinics in Spain and Dubai and in September will recruit additional surgeons from over 90 countries, at the ISAPS (International Society of Aesthetic Plastic Surgery) congress in Geneva.
Harley Street Plastic Surgery is recognised in the UK as one of the leading cosmetic surgery brands, with a reputation for providing quality surgeons whilst maintaining prices at 30% below current UK levels. But is it merely the size of the organisation that has allowed the group to cut UK prices? "No", explains Mike Mazza, group CEO, "we have a global reputation for patient safety which is something we take very seriously. It was a matter of educating UK plastic surgeons in relation to how we pay for their services per day, rather than per procedure. The simple fact is a plastic surgeon working for us will not earn as much as they would privately per single procedure, however he or she will earn more over a period of a month or year, due to the number of procedures we provide for them."
Over the coming year Harley Street Beauty will open 50 clinics throughout the UK, one in each county, with seven in London. These will be specialist clinics with a focus on market-leading technology, providing state-of-the-art procedures such as non-invasive facelifts, laser hair removal, and cosmetic dentistry (which will include 'The London Smile' a unique procedure developed by the Harley Street beauty experts.
"We have a simple model that we launched in the UK, and have now migrated into other countries to ensure the business works globally - and it does" explains Mike Mazza. "Our vision is to be the first truly global brand encompassing all beauty treatments, and to develop a reputation for utilising the best practitioners, combined with the best price."
Expect to see lots more from this group over the coming year, with planned television shows scheduled soon for SKY TV, and new clinics opening every month. Harley Street Beauty, a name to remember.