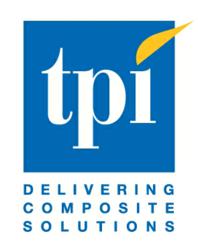 Mike is really well suited to help TPI continue its global expansion.
Scottsdale, AZ (PRWEB) April 20, 2012
TPI Composites, Inc., a global supplier of wind turbine blades and other composite structures, has named Michael D. Picchi to be its Chief Financial Officer. Mr. Picchi has served as TPI's interim CFO since October of 2011.
Prior to joining TPI, Mr. Picchi held the positions of CFO, International President, and Board Member at Comverge, Inc., a provider of energy management solutions. Mr. Picchi served as Comverge's CFO during the company's successful IPO in 2007.
Earlier in his career, Mr. Picchi held senior finance and operations roles at publicly traded organizations including PRG-Schultz International and AirGate PCS, Inc., a Sprint PCS wireless affiliate. He began his career as an auditor with Coopers & Lybrand LLP.
"Mike has been a key member of our executive team since joining TPI as a consultant last year," said TPI CEO Steve Lockard. "We greatly value Mike's broad financial and international market experience and are thrilled to name him as our CFO."
Lockard added, "Mike has already made a positive impact at TPI through his work in structuring and financing its recently announced Turkey joint venture operation. Mike is really well suited to help TPI continue its global expansion."
Mr. Picchi holds a BS degree in accounting and MBA in Finance from Indiana University. He is a certified public accountant and chartered financial analyst. In 2009, he was named CFO of the year for medium size public companies by the Atlanta Business Chronicle.
ABOUT TPI COMPOSITES, INC. -- TPI Composites is a Scottsdale, Ariz.-based global provider of wind turbine blades and other advanced structural composites products. TPI delivers high-quality, cost effective composite solutions through long term partnerships with the industry's leading manufacturers. The company and its 2,000 plus employees are also expert innovators in the transportation and military vehicle markets. TPI operates factories throughout the U.S., Mexico, China and Turkey. For more information on TPI, go to http://www.tpicomposites.com.