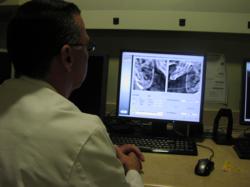 Bridging the gap between Caribbean physicians and South Florida physicians is the key to good outcomes for cancer patients.
Ft. Lauderdale, FL (PRWEB) April 23, 2012
Oncology Referral Network of America (ORNOA) is a Patient Navigation service that focuses on the need of international patients coming to South Florida. For the last 2 years, hundreds of patients, mostly originating from the Bahamas, Caribbean Islands and Central America have included complex oncology cases requiring extensive coordination of care in South Florida. The goal of Patient Navigation is to match a case with the appropriate medical provider, and reduce the barriers to care for the patient. "During this process we have identified a tremendous need for cancer patients from abroad to get access to illness-specific oncologists who can review cases, make sound recommendations based on clinical need and get back promptly with a report, states Maria Freed, an Oncology Administrator and Managing Partner of ORNOA. The shortage of Board Certified Hematology-Oncologists in Caribbean nations has been well documented at a time when the incidence of certain cancers, especially in the African-Caribbean community is rising. It is not always realistic for patients to travel to the United States. Second Look will provide access to cancer specialists: hematology, oncology, radiology, radiation oncology, oncology surgeons, neurosurgeons, and urologists who can review medical records, images, lab & pathology reports and issue a written report with their recommendation. There are insurance carriers and other organizations that provide second opinions for their members, but these seldom allow for direct access to the doctor who is making the assessment. "Our approach is to use independent physicians from South Florida that can pick up the phone and talk to the patient, family member or the patient's local physician, and provide an explanation as to their recommendation. A more personalized approach, from a physician that is close by, and not from a formal oncology review panel several thousands of miles away," Freed. South Florida remains an attractive region for cancer patients because of its combination of geography, expertise and technologies. "Here you will find a large number of well trained cancer specialists, covering virtually all disease sites, modalities of treatment and types of cancer," explains Dr. James Schwade, Executive Director of the CyberKnife Center of Miami and Palm Beach. The CyberKnife of Miami was the 1st CyberKnife in the southeastern United States, and the 12th program in the world. The campaign to launch Second Look will include the use of media stories and radio to reach consumers with tips on when a second opinion may be necessary. Cancer organizations are also expected to play a vital role in disseminating the value of second opinions. "I tell my newly diagnosed cancer patients that getting a second opinion will help calm them, it will confirm that they are receiving the best care. Getting this second opinion in writing is also important, and will facilitate a better discussion with their doctor," explains Norma Headley, President of the Cancer Association of Grand Bahama. According to Dr. Leonard Kalman, Medical Oncologist and Chairman of Advanced Medical Specialties in Miami, "an ideal first opinion about cancer should clearly explain the details of the medical condition, the treatment that is being recommended, the reasons for that recommendation, and the expected results of treatment." Dr. Kalman's group includes 41 oncology specialists that are part of the ORNOA network. Second Look includes review of films and radiology reports by Fellowship trained radiologists. Medical reviews can be time consuming and not a tremendously lucrative proposition for the doctors participating; most reviews will cost $250 to $500. Re-reads for images are charged depending on the number of scans. "The goal is to let cancer patients know that it's OK to have a specialist review their case, and this review can come from an academic center or a high quality facility that treats a large volume of this particular cancer. A Second Look coming from the right specialist early enough in the disease process might just save your life," Freed.