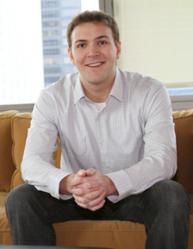 In many ways, this is simply a numbers game - and the numbers suggest that the SAT isn't getting nearly as much attention as it should.
New York, New York (PRWEB) April 20, 2012
Anthony-James Green, regarded as one of the best SAT tutors in New York, is strongly urging students to spend more time on their SATs and ACTs, even if it means that their grades have to suffer slightly in the process. While Green acknowledges that grades are a more important part of the overall college admissions picture, he says that this generality obscures the reality of the situation.
"A student's grades are about 50-60% of the criteria that colleges use to accept or reject him," says Green of the college application process. "His test scores are roughly 20%. When you look at it this simply, it's easy to say that "grades are more important than test scores" and leave it at that. But what parents and students need to realize is this: it takes nearly four years to get your grades. It takes three months to get your SAT scores."
Green, a career SAT tutor and author of multiple books on the subject of test prep, points out that SAT prep often gets short-thrift, to the serious detriment of many students' college admission chances. "If there's one grip that's more common than any other in my industry, it's this: people don't realize how disproportionately important SAT and ACT prep are to the college admissions picture." Green offers a breakdown of the numbers, and points out how insignificant a single class assignment is compared to the overall significance of test prep:
"Let's say a student takes five classes a term, for a total of three terms a year. Ten of those terms are counted (only the first will matter for senior year). That means that a student has 50 classes' grades counted toward his or her admissions picture. That means that each class is worth roughly 1% of the admissions picture. Now imagine that each class has four major assignments that contribute to its final grade. That means that each major assignment a student completes in high school is worth about 0.25% of the admissions picture. Compare that with 20% for test prep, and you'll start to get an idea of how relatively unimportant any particular class assignment is when compared with SAT prep."
Green reminds parents and students alike that a good SAT prep program doesn't take more than three or four months to complete. "I work with most of my students over a 90-120 day period," says Green of the prep process. "That's all the time it takes to improve most of my students' scores by at least 300 points. Of course, some students who want much higher gains will take more time, and a student looking to squeeze that last 50 points out of her score will take less time. But overall, students engaging in a disciplined program don't need more than three to four months of prep. That's about the same amount of time that a term of classes take up." Green encourages students and parents to look at the comparative importance of a term of classes vs. the test prep process.
"At most, a term of classes will make up 10% of a student's admissions picture. That's only half as important as the test prep taking place during that same period." For students starting the test prep process, Green provides a very simple piece of advice: "View academics as secondary. View test prep as the main priority."
Green has seen students prevent themselves from gaining admission due to a lack of priorities during the test prep period. "I've had students who don't do their homework because they need to finish a biology project. I've had students who pull two all-nighters in a row the week before their SAT because they need to finish up a paper. As a result, their scores plummet. It's upsetting because they have the best of intentions - they just don't realize that their allocating their attention inappropriately."
According to Green, students who want to get into their dreams schools should view their test prep process as a complete and total priority. "If a student can spend an entire summer focusing on test prep, that's the ideal. But if this isn't a possibility, then school has to stand aside. It's purely an issue of math."
Anthony-James Green is widely recognized as an SAT expert and as one of the most sought-after New York SAT tutor s. He is the president of Test Prep Authority, an online resource center for ACT and SAT questions and practice. He is also the creator of Vivid Vocab, a learning software for SAT vocabulary and quickly gaining acceptance as one of the best ways to improve one's overall SAT and GRE vocabulary. He's also the author of numerous books on SAT prep, including the Perfect 12 Manual for the SAT Essay and his flagship book, How to Take a Standardized Test. He can be booked for SAT tutoring via his personal website at http://www.NewYorksBestSATtutor.com.
###