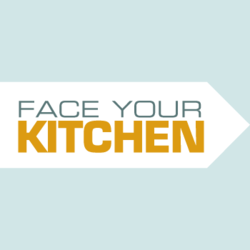 A design inspired remodel is a great choice for those who spend a lot of time in their kitchen
Foster City, Calif. (PRWEB) April 23, 2012
FaceYourKitchen.com, an online guide to kitchen cabinet refacing, recently announced a new addition to the site, a photo gallery featuring examples of nearly one dozen popular kitchen styles and designs. The Kitchen Style Gallery helps bring personality and individual flair to create a dream kitchen. According to Remodeler Magazine, about 72 percent of the cost for minor kitchen remodeling is recouped when homes are sold, making a kitchen redesign a practical option for homeowners.
"A design inspired remodel is a great choice for those who spend a lot of time in their kitchen," said Patricia Davis Brown, award-winning interior designer and contributor to FaceYourKitchen.com. "For homeowners who are looking to stay in their home for the long term, a kitchen remodel is worth the investment."
The Kitchen Style Gallery showcases nearly one dozen popular kitchen designs that are simple, energy efficient and comfort orientated, including:
 Modern
 Traditional
 Cottage
 Italian
For each style, FaceYourKitchen.com showcases photos of various kitchens and accompanying descriptions provided by kitchen experts on how beautiful form can follow function.
"Homeowners have so many different styles to choose from when they consider updating their kitchens," commented Brown. "We created this style gallery to help remodelers in their decision-making process by presenting several distinct kitchen designs."
For more home design inspiration and kitchen upgrades, follow @FaceYourKitchen on Twitter, Pinterest or Facebook.
About FaceYourKitchen.com
FaceYourKitchen.com is the ultimate homeowner's guide to quick and easy kitchen remodeling. Since 2000, FaceYourKitchen has provided homeowners with helpful tips, styles and trends, informative articles, and cost information on cabinet refacing. FaceYourKitchen.com is owned and operated by QuinStreet, Inc. (NASDAQ: QNST), one of the largest Internet marketing and media companies in the world. QuinStreet is committed to providing consumers and businesses with the information they need to research, find and select the products, services and brands that meet their needs. The company is a leader in visitor-friendly marketing practices. For more information, please visit QuinStreet.com.
###