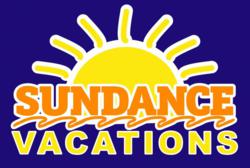 Dutch Wonderland is a primary destination for both Pennsylvania families and area visitors alike, and we look forward to providing this exceptional opportunity to the guests of Dutch Wonderland
Wilkes-Barre PA (PRWEB) April 20, 2012
Sundance Vacations will offer visitors to Dutch Wonderland in Lancaster, PA the opportunity to enter a season-long giveaway that features a choice Grand Prize worth as much as $70,000, as well as other promotional prizes.
"We're excited to work with Dutch Wonderland in 2012," says John Dowd, owner of Sundance Vacations. "Sundance Vacations offers high-quality, affordable travel packages and wholesale travel discounts to a wide variety of resorts throughout North America. Dutch Wonderland is a primary destination for both Pennsylvania families and area visitors alike, and we look forward to providing this exceptional opportunity to the guests of Dutch Wonderland."
In addition to the spectacular Grand Prize giveaway, Dowd says that park visitors can enter to win other promotional prizes like a fantasy trip to Hawaii, Orlando or Pebble Beach that includes airfare, hotel accommodations and spending cash; a high-definition LCD television; a prepaid credit-card worth $1,000; a winner's choice Sports/Music package that includes four tickets worth up to $1,000 to a sporting or music event, or one of three different Sundance Vacation packages worth $15,000 each.
"Sundance Vacations was established in Pennsylvania more than 20 years ago, and is a recognized leader in the field of discount and wholesale travel," says Dowd. "Pennsylvanians have helped make Sundance Vacations the fastest-growing travel company in our state. We've also been recognized as one of Pennsylvania's best workplaces." Dowd continues, "Sundance Vacation is dedicated to delivering the highest quality vacation and travel options, and our exciting, season-long promotion at Dutch Wonderland reinforces our corporate commitment to Pennsylvania's families."
Dutch Wonderland opens on a limited schedule beginning April 28, 2012. The park welcomes visitors daily, beginning May 26, 2012. Park visitors can find the Sundance Vacations booth near the Fun Slide, along with complete contest rules, entry materials and information about vacation and travel packages available through Sundance Vacations.
About Sundance Vacations
Sundance Vacations, headquartered in Wilkes Barre, PA, is a family-owned discount vacation and wholesale travel firm specializing in vacation packages at destination golf, ski, beach, and mountain resorts throughout North America. The company also maintains offices in Rockaway, NJ; Princeton, NJ; King of Prussia, PA; Harrisburg, PA; Downers Grove, IL, and Brookfield, WI. Sundance Vacations has been named to the Inc. 5000 for two consecutive years, and has been named the fastest-growing travel company in Pennsylvania. For more information about Sundance Vacations, please visit the company's website at http://www.sundancevacations.com.
About Dutch Wonderland
Dutch Wonderland is part of the Palace Entertainment family of parks. Palace Entertainment owns and operates theme parks, water parks and family entertainment centers nationwide, including Kennywood, Splish Splash and Storyland on the east coast and Raging Waters on the west coast. The company entertains millions of guests annually and is one of the largest park operators in the United States. For more information, visit http://palaceentertainment.com.