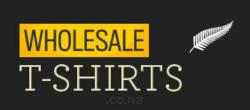 Auckland, New Zealand (PRWEB) April 19, 2012
New Zealand residents have always missed out on the chance to purchase great Gildan products from the Australian website Wholesale Blank T-shirts, but now all that is about to change with their very own supplier being set up on their doorstep.
The plain t-shirts website, created by the same people as the Australian website, will run the same way with the only difference being it will ship to New Zealand residents only.
Wholesale NZ creator Oren Davidson says the launch of the new website is just the beginning of their growth.
"We had a lot of New Zealand customers ringing and making inquiries about products they had seen on our Australian site so we decided to give them the chance to get a hold of them too," notes Mr Davidson.
"Our client base is defiantly growing with this being our third Wholesale website, so I thought it was time to start taking things a step further and introduce our site to our neighbors."
You will be able to purchase hoodies in new Zealand, singlets, t-shirts and polo shirts in a variety of styles, colors and sizes directly from the distributor, making shopping easier than ever for those who don't enjoy it or even for those who do.
For now, it will only be supplying the much loved Gildan NZ products for men, women and kids. However in the near future as the client base grows the websites content will increase and other brands and styles will be added.
"We are just trialling the Gildan products on the NZ website at the moment to see how they go and then we will go from there. If it goes well we may even look at expanding the company even further by creating more websites for around the world," he said.
To view our NZ Wholesale Blank T-shirts website just visit http://www.wholesale-blank-tshirts.co.nz