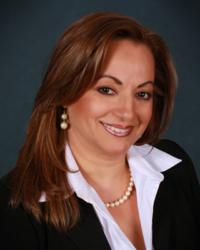 The fact that Miami home prices have significantly increased for four consecutive months indicates prices have bottomed and have caught up with sales levels.
Miami, FL (PRWEB) April 19, 2012
For the fourth consecutive month, Miami home prices posted strong gains in March. The median sales price of condominiums in Miami-Dade County surged 46 percent to $141,700 in March compared to a year earlier, according to the 26,000-member MIAMI Association of REALTORS and the local Multiple Listing Service (MLS) system. The median sales price of single-family homes rose 13 percent to $180,000.
"The fact that Miami home prices have significantly increased for four consecutive months indicates prices have bottomed and have caught up with sales levels," said Martha Pomares, 2012 Chairman of the Board of the MIAMI Association of REALTORS. "We expect this trend to continue, as Miami increasingly attracts international buyers and investors, second and vacation home buyers, and migrating U.S. residents."
Statewide median sales prices in March increased 20.8 percent to $105,000 for condominiums and 10.3 percent to $139,000 for single-family homes, according to data from Florida Realtors Industry Data and Analysis department and vendor partner 10K Research and Marketing. The national median existing-home price for all housing types was $163,800 in March, a 2.5 percent increase from March 2011.
In March, the average sales price for single-family homes in Miami-Dade County increased 21.8 percent, from $279,608 in 2011 to $340,634 in 2012. The average sales prices for condominiums jumped 23 percent, from $212,616 to $261,523.
Sales of existing homes decreased but remain at historically high levels. The sales of existing single-family homes in Miami-Dade decreased 12 percent in March, from 1,039 to 919, compared to record sales levels March 2011. Sales of condominiums were down 10.1 percent, from 1,542 to 1,387, compared to March 2011.
Statewide sales of existing single-family homes totaled 18,370 in March 2012, down 5.7 percent compared to a year ago. Statewide condominium sales totaled 10,012, down 12 percent from those sold in March 2011. Nationally, sales of existing single-family homes, townhomes, condominiums, and co-ops decreased 2.6 percent from February but were 5.2 percent higher than they were in March 2011, according to the National Association of Realtors (NAR).
"The Miami residential real estate market saw record demand that resulted in an all-time record for home sales," said 2012 MIAMI Association of REALTORS Residential President Patricia Delinois. "This consistent demand coupled with fewer distressed properties being transacted has logically resulted in notable price appreciation unlike anywhere else in the U.S."
Inventory Declines 34 Percent Year-over-Year
From March 2011, the inventory of residential listings in Miami-Dade County has decreased 34 percent from 18,883 to 12,379 in March 2012. Compared to the previous month, the total inventory of homes dropped 5.1 percent. Total housing inventory nationally decline 1.3 percent at the end of March but is 21.8 percent below a year ago.
Distressed Properties
Strong demand for bank-owned (REO) properties and improved processing of short sales has resulted in rapid absorption of distressed listings and contributed to price appreciation. In March, 49 percent of all closed residential sales in Miami-Dade County were distressed, including REOs (bank-owned properties) and short sales, compared to 52 percent in March 2011 and 54 percent the previous month. Contrary to a year ago, there are now more short sales being transacted than REOs.
International Buyers Fuel Cash Sales
In Miami-Dade County, 65 percent of total closed sales in March were all-cash sales, compared to 65 percent in February and 66 percent a year earlier. Cash sales accounted for 47 percent of single-family and 79 percent of condominium closings. Nearly 90 percent of international buyers in Florida purchase properties all cash. Nationally, all-cash sales were 32 percent of transactions in March, reflecting the stronger presence of international buyers in the Miami real estate market.
Note: Statistics in this news release may vary depending on reporting dates. Statistics reported by MIAMI are not impacted by NAR's rebenchmarking efforts. MIAMI reports exact statistics directly from its MLS system.
About the MIAMI Association of REALTORS
The MIAMI Association of REALTORS was chartered by the National Association of Realtors in 1920 and is celebrating more than 90 years of service to Realtors, the buying and selling public, and the communities in South Florida. Comprised of four organizations, the Residential Association, the Realtors Commercial Alliance, the Broward County Board of Governors, and the International Council, it represents more than 26,000 real estate professionals in all aspects of real estate sales, marketing, and brokerage. It is the largest local association in the National Association of Realtors, and has partnerships with more than 100 international organizations worldwide. MIAMI's official website is http://www.miamire.com.
xxx