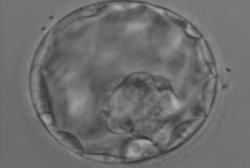 When it comes to infertility, we are in this together.
Dallas, TX (PRWEB) April 23, 2012
In an effort to raise awareness about the struggles couples experience when trying to conceive, North Texas Fertility is recognizing National Infertility Awareness Week® (April 22-28th) by donating one free in vitro fertilization(IVF) treatment.
"We are very excited to offer this donation to a couple. Given that about 10 percent of the population is unable to conceive naturally, we are hoping this will help put the spotlight on infertility. We want to share with our community that when it comes to infertility, we are in this together," said Sunday Pirkle, Ph.D., CEO and Scientific Director of North Texas Fertility.
Couples applying for the fertility treatment wrote essays detailing their struggles.
"The stories are incredibly touching, from the couple experiencing years of infertility to the family suffering pregnancy or child loss," Dr. Pirkle said. "So often, these struggles are kept private. We hope to educate the public that getting pregnant is not necessarily an easy endeavor, physically or emotionally."
North Texas Fertility will be using social networking pages, such as Twitter (http://www.twitter.com/ntxfertility) and Facebook (http://www.facebook.com/northtexasfertility), to post articles throughout the week of April 22-28th about causes, treatments, and support for couples experiencing infertility.
The culmination of the week will be the naming of the couple that will receive the free IVF cycle, April 27th, 2012, on the North Texas Fertility website (http://www.northtexasfertility.com\ivfdonation)
National Infertility Awareness Week® (NIAW), a movement founded by RESOLVE: The National Infertility Association, raises awareness about the disease of infertility and encourages the public to take charge of their reproductive health. Each year the infertility community comes together for one week to focus on ensuring that people trying to conceive know the guidelines for seeing a specialist when they are trying to conceive; enhancing public understanding that infertility is a disease that needs and deserves attention; and educating legislators about the disease of infertility and how it impacts people in their state. In 2010 NIAW became a federally recognized health observance by the Department of Health and Human Services. For more information, visit http://www.resolve.org/takecharge.
About North Texas Fertility
North Texas Fertility (NTF) is a full-service laboratory offering both testing and treatment for infertility, serving the DFW Metroplex. NTF is managed and run by scientific and medical professionals with almost 30 years of combined experience in the reproductive endocrinology and infertility fields. In business since 2009, NTF boasts a state-of-the art cleanroom used for performing a variety of procedures including: in vitro fertilization (IVF), intracytoplasmic sperm injection (ICSI), embryo culture, and cryopreservation of embryos, eggs and sperm (North Texas Cryobank). Additionally, NTF is able to assist in the case of donor eggs, donor sperm and donor embryos. NTF is proud to offer low-cost IVF and related services along with providing a military discount.
*Source – "The Psychological Impact of Infertility: Results of A National Survey of Men and Women," by: A.D. Domar, K. Gordon. Fertility and Sterility, Vol 95, No 4. (15 March 2011), pp. S17.