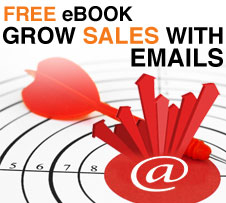 Now any sales team can begin generating and nurturing leads easily and quickly!
Houston, Texas (PRWEB) April 20, 2012
SalesNexus today announced the addition of a weekly Email Marketing training course for all users. All SalesNexus users now may join a one hour web based training course on Email Marketing, included in all subscriptions.
The Email Marketing course focuses on email best practices for B2B marketers, creating professional email templates within SalesNexus, creating on-going email campaigns and auto-responders in SalesNexus and user questions and answers.
"SalesNexus has always made training and customer service a core part of our offering for sales teams. With the release of our recent ebook on email marketing for sales teams, the demand for in-depth training for businesses and sales people that may not have experience with email marketing has been tremendous. We're proud to include our Email Marketing training in our core service. It's available each week and there's no additional cost.", said Craig Klein, CEO and Founder. "Now any sales team can begin generating and nurturing leads and customers with email marketing easily and quickly."
Conducted live each week, SalesNexus provides three weekly training sessions for all users to attend. Each session includes the opportunity for users to ask questions and get answers on the spot.
SalesNexus Self Guided Quick Start offers sales organizations a step by step guide to customizing SalesNexus CRM software to their unique business and building email marketing campaigns to reach out to more customers and nurture leads. "Our Email Marketing training marks a significant addition to our Self Guided Quick Start that has been highly requested by customers.", said Klein.
SalesNexus Email Marketing training is available to all paying subscribers, as well as those currently conducting a Free 30 Day Trial of SalesNexus each Wednesday at 3pm Eastern. A recorded session is available on the SalesNexus Support Site.