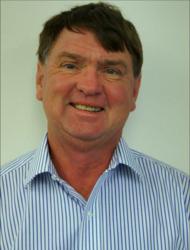 Des has been charged with delivering the logistics industry's best customer experience
Santa Fe Springs, CA (PRWEB) April 23, 2012
Weber Logistics (http://www.weberlogistics.com), a leading third party logistics company in the western U.S., today announced the appointment of quality and process improvement executive Des Sugrue as its new vice president of customer experience. Sugrue will report to Weber's CEO, Harry Drajpuch, and be responsible for customer service, information technology, and operational quality and consistency across Weber's 17 distribution centers and freight terminals throughout the western U.S.
According to Drajpuch, "It's Weber's mission to offer the industry's best customer experience. Des has been tasked with delivering on this promise to customers. He comes to us with a strong record of achievement in driving quality improvement, financial discipline, and service excellence at Fortune 100 companies, and he'll be laser focused on these precise areas for Weber."
Prior to Weber, Sugrue ran his own management consulting firm, Sugrue & Associates, which advised companies on profit-improving organizational and cost structure changes and management of acquisitions. He spent most of his 30-year career in the financial services industry as a senior operations and finance executive with Transamerica Life Companies, Bank of America, and Citicorp (now Citigroup), during which time he directed divisions with over $100 million in revenues and over 1,000 employees.
Sugrue earned a BS degree in economics & management from the Wharton School of Business at the University of Pennsylvania.
Founded in 1924, Weber Logistics provides west region warehousing, transportation, and import logistics solutions, including California warehousing and California trucking services. With 17 distribution centers and freight terminal throughout the Western U.S., Weber gives growing companies flexible, scalable distribution solutions for their west region customers.