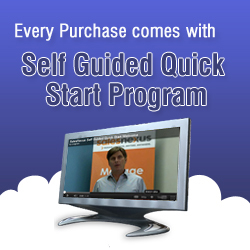 Every sales person, manager and marketer can easily create their own dashboard to measure what matters most to them!
Houston, Texas (PRWEB) April 26, 2012
SalesNexus today announced a major upgrade of its web based CRM software and email marketing service.
The new release, scheduled for Saturday, April 28, 2012, will include a new customizable dashboard for all users, improved integration and downloading of B2B leads from LeadFerret.com, several performance improvements, many enhancements of it's email marketing capabilities and enhancements of it's contact list import technology to make it easier for sales reps to import contacts from Outlook, Excel files and other sources.
The new release also includes easy navigation for new users to the one of a kind SalesNexus Self Guided Quick Start, designed to make it easy for any business to quickly tailor the system to their unique way of doing business.
"We've been working for several months on many of the improvements in this release and we're excited that this Monday, all our customers will have access to them!", said Craig Klein, Founder and CEO. "Our dashboard feature is unique in that each and every sales person, manager and marketer can create their very own dashboard to keep their finger on the pulse of what matters most to them."
SalesNexus also released a video detailing exactly how to configure the new dashboard for sales management.
SalesNexus web based CRM software and email marketing solution is one of the industry's most mature and advanced sales automation solutions. During a 30 day Free Trial of the SalesNexus web based CRM and Email Marketing solution, users can send unlimited emails to experience the power of the system themselves.