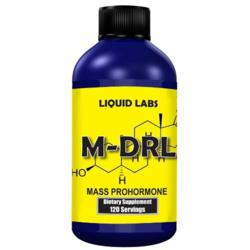 It's great to finally give customers an alternative to these products that won't disappear
Brighton, MI (PRWEB) April 20, 2012
Liquid Labs line of product alternatives to M-Drol, H-Drol, Epistane and other PH products are now available through Amazon under the "M-DROL Amazon" category and linked through Google shopping.
"It's great to finally give customers an alternative to these products that won't disappear" said Jake Ray Managing Member of Mind and Muscle Media, the exclusive retailer of Liquid Labs products. According to Ray, Liquid Labs products will offer the same great benefits for those looking for an alternative to the above mentioned products.
According to many web sites like androcycle.com, a leading authority on bodybuilding supplements, the ingredients in Liquid Labs; M-DRL, H-DRL and EPIDRL are the next stage of evolution for these kinds of products and provide great benefits to healthy men who wish to look and feel their best. Mind And Muscle Media specializes in the strongest legal supplements on the market and the new items are very much in that category. "Legal can still be very hardcore and being carried on Amazon further validates this new brand and opens it up to many new customers" said Ray about the new line.