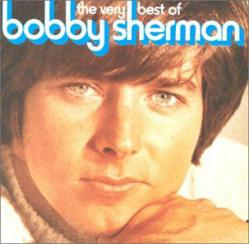 Los Angeles, CA (PRWEB) April 20, 2012
Bobby Sherman is one of the most successful and diversified figures in the entertainment industry. The first performer to star in three television series before the age of 30, he has gone on to earn an excellent reputation not only as an actor and singer, but as a producer, director and composer. Tune in this Monday, April 23rd to Sirius Radio XM, Channel 6 and hear Bobby play some of his favorite songs and stories from his illustrious career.
Bobby began his career on ABC's Shindig, the first prime time rock and roll showcase. He starred for two seasons as Jeremy Bolt in ABC's Here Come The Brides and then his owns series Getting Together. He is a frequent guest star on series such as Murder, She Wrote and Frasier and appeared in the motion pictures Wild In The Streets, He Is My Brother and Get Crazy.
His hit records include "Hey Little Woman", "Easy Come, Easy Go", and "Julie Do Ya Love Me?" His "Cried Like A Baby" sold more than 10 million records and won seven gold singles and five gold albums. His personal appearances sold out The Houston Astrodome and The Los Angeles Forum.
Bobby is the Founder & President of the Brigitte & Bobby Sherman Children's Foundation (http://www.bbscfoundation.org) caring for street children & orphans in third world countries. To find out more about this Foundation, or to make a donation please visit: http://www.bbscfoundation.org or visit us on Facebook at http://www.facebook.com under BBSC Foundation.
His career success allows him to devote much of his time and energy to charitable and community activities. Bobby is the President and Founder of The Bobby Sherman EMT Foundation (http://www.bsemt.org). He is a certified EMT/D (LA co. #15040), a technical reserve officer with the Los Angeles Police Department (APD #R2219), and a reserve Deputy Sheriff with the San Bernardino County Sheriff's Department (SB #40201. He has been named LAPD's Reserve Officer of the Year, received the FBI's Exceptional Service Award and is Vice Commander of the Court Services Reserve Unit for the San Bernardino County Sheriff. For more than a decade he has served as a medical training officer at the Los Angeles Police Academy, instructing literally thousands of police officers in first aid and C.P.R. Through the Bobby Sherman Volunteer EMT Foundation, he coordinates medical services at many community events.