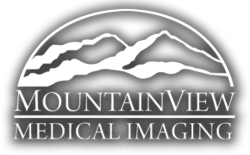 We decided to invest in a new website so we could provide patients and referring physicians a resource dedicated to medical imaging.
Seneca, S.C. (PRWEB) April 23, 2012
Mountainview Medical understands that for many the radiology experience can be daunting and a bit frightening. For those reasons and more they have teamed with Nashville based advertising agency, Horton Group, to create a new site where patients and referring physicians can easily find all the information they would need concerning the Mountainview team and radiology procedures. Patients are a top priority at Mountainview Medical and their new website plays an important role in addressing patients' needs and concerns, while at the same time providing them with an easy to use online resource. Not only does the site cater to patients, but it also provides useful tools for physicians who have referred patients to Mountainview.
Simplicity is key to the new site design, meaning that information can be located quickly and effortlessly. Patients who may likely be anxious already do not need to be intimidated by cluttered pages of medical terminology. Keeping with the theme of simplicity the site was developed on the Drupal content management system. The Drupal platform allows Mountainview's staff to quickly add or remove any content they would like to, including text for the news section and website images or video. If there are any breaking developments in radiological technology or new services offered, that can all be done from the Mountainview Medical Imaging offices located in Seneca, SC.
"It was important that the website sent the message that the Mountainview experience would be as comfortable as possible. The layout of the page was designed with the patient in mind," said Horton developer Matt Smith
The new site is meant to be an informative tool for patients and medical practitioners. Katy Baker with Mountainview Medical Imaging explained, "We decided to invest in a new website so we could provide patients and referring physicians a resource dedicated to medical imaging."
From the Mountainview Medical Imaging website patients and physicians have access to a wealth of knowledge. The homepage features three basic dropdown menus: details covering procedures, and information for patients and referring physicians. Under the procedures menu patients are given explanations over each procedure along with visual aids such as pictures and videos. The site includes other information such as tips on how to prepare for your visit and details on pricing. Most everything a visitor would need is accessible from the homepage, this includes a link to a secure system allowing a patient's physicians to review results and images online. The front of the website also includes a slideshow featuring the Mountainview Medical Imaging staff and some internal images of the office.
All of the Mountainview technologists are certified members of the American Registry of Radiologic Technologists. Their three board certified radiologists use state-of-the-art equipment and provide accurate and detailed diagnosis to referring physicians within 24 hours of examination. Certifications aside, the Mountainview staff strives to provide patients with educational and informative resources on medical imaging, while making the outpatient experience as comfortable as possible.
For more information on Mountainview Medical Imaging, their procedures, and team of well-trained professionals contact Katy Baker, 864-885-0551.