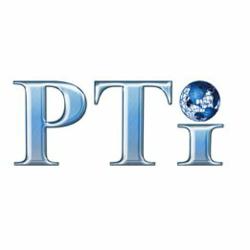 Clifton, New Jersey (PRWEB) April 23, 2012
Polymer Technologies, Inc. (PTI) today announced the successful completion of its certification audit to AS9100 Revision C. Representatives from the independent, third party registrar SAI Global conducted a four-day audit of PTI's quality management system. At the conclusion, there were zero reported findings and the result was the certification of PTI's organization as being compliant with the strict requirements of this most recent version of the Aerospace Standard.
AS9100 is the international management system standard for the Aircraft, Space and Defense (AS&D) industry. The standard provides manufacturing suppliers with a comprehensive quality system for providing safe and reliable products. AS9100 is managed by the International Aerospace Quality Group (IAQG) and based upon ISO 9001. The latest Quality Management System, Revision C, is a designation offered only to organizations that design, develop and produce aviation, space and defense products while demonstrating strict adherence to quality, reliability and safety standards. It is endorsed by all major Aerospace regulators including the Federal Aviation Administration (FAA), U.S. Department of Defense (DoD) and the National Aerospace and Space Administration (NASA).
"AS9100C Certification is a rigorous auditing system that validates our organization's effective quality management system while providing a measurement for critical cost and time-to-market factors," said PTI president Neal Goldenberg. "Achieving this certification with zero findings demonstrates our commitment to excellence."
This newest Revision C builds upon the basic tenets of the previous revision B in such areas a continuous improvement, control of non-conforming product and management responsibility. Revision C now also increases focus on program and supply chain management, as well as, vendor and subcontractor performance. Additionally, the new version requires increased visibility on many types of risks that could affect program timelines and/or part quality.
"We invested in this effort to add value to our customers and to further establish our reputation as a leading supplier of custom plastic injection, metal injection (MIM) and ceramic injection molding (CIM) services," added Goldenberg. "We take very seriously the parts we produce for the aerospace industry, many of which are flight-critical on man-rated engines."
Examples of PTI's aerospace parts made via powder injection molding include a Hastelloy-X component for the combustion section of a jet engine and an Inconel part for an exhaust subsystem. Additionally research and development is currently underway to replace complex metal parts with ceramic components made via CIM from Zirconia and Alumina.
"Switching to ceramic will greatly enhance thermal properties allowing for longer exposure at higher temperatures which other metal alloys could not continuously function. Also, owing to ceramics' inherent hardness, significantly increased wear resistance offer longer life to parts that experience high levels of wear," Goldenberg stated. "The net-shaped technology of our ceramic injection molding allows us to offer these components for a fraction of the price which machined parts would cost."
About Polymer Technologies, Inc.
Polymer Technologies Inc. (PTI) is a custom plastic, metal and ceramic injection molding company, providing contract manufacturing to global leaders in the aerospace, healthcare, commercial and military industries. PTI, a family owned-and-operated company, was founded in 1987 and is ISO9001:2008 and AS9100C registered. For more information about PTI, visit: http://www.polymertek.com, email us at news(at)polymertek(dot)com or follow on Facebook, Google+ Linkedin and Twitter.
About SAE International
SAE International is a global association of more than 134,000 engineers and related technical experts in the aerospace, automotive and commercial vehicle industries. SAE International's core competencies are life-long learning and voluntary consensus standards development. SAE standards are internationally recognized for their role in helping ensure the safety, quality, and effectiveness of products and services across the mobility engineering industry. For more information, visit: http://www.sae.org.
Media Contact Information:
Angerman Communications Group
Nadra Angerman
pti.pr(at)angerman(dot)com
(206) 334-2644
Company Contact Information:
Polymer Technologies, Inc.
10 Clifton Blvd
Clifton, New Jersey 07011
http://www.polymertek.com
(973) 778-9100