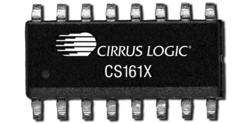 Compared to around 200 million LEDs sold last year, the target 5 million to 10 million units that Cirrus hopes to ship from is not very high
Brooklyn, NY (PRWEB) April 20, 2012
While LED Bulbs are renowned for their cost effectiveness, energy efficiency, and useful features such as digital controllability, one of the biggest disadvantages is not being able to get these new bulbs to work with the dimmer switches in the house. Manufacturers and designers are having a tough time integrating today's LED light bulbs with analog dimmer systems and this is quite a disappointment for customers who witness the failure of these LEDs to work with their existing dimmer systems. While LEDs are a lot superior in many ways to CFLs (Compact Fluorescent Lights) and incandescent, this slight incompatibility may alter the way people embrace new and superior technology.
To address this problem, integrated circuit maker Cirrus Logic recently rolled out CS161X digital LED controller chips for dimmer-friendly LEDs and BulbAmerica has these products in stock now. With a proven compatibility of about 98 percent of the dimmers tested by them, the company is already shipping these units that are integrated with LED bulbs from a major lighting manufacturer in Europe.
A lighting expert at BulbAmerica says, "Compared to around 200 million LEDs sold last year, the target 5 million to 10 million units that Cirrus hopes to ship from is not very high" adding that "The demand for these LED bulbs might grow as much as 1 billion in two years from now."
Cirrus Logic will also be launching a new LED IC series; the CS163x that may emit a more natural and warmer light compared to today's light bulbs along with handling dimming and color mixing apart from addressing the ongoing LED dimmer compatibility problem. With advanced lighting technology gradually replacing older ones that have a well defined infrastructure built and developed around them over the years, the market has to gradually make way to support new generation, consumer-side energy friendly technology. With more than 200 dimmer systems that need to be incorporated for translating analog signals into digital dimming commands into the system's logic, Cirrus Logic has their work cut out for them and they seem to be making considerable progress to tackle this problem.
With over 150,000 customers, BulbAmerica is the largest wholesale provider of quality lighting fixtures and light bulbs in the United States. They have been a part of the industry for almost 10 years now. The reputable company offers quality products that include fluorescent, halogen light, LED, CFL, and incandescent bulbs, projector lamps, various LED lighting options including LED strips, etc. To access their latest FAQ section and knowledge base, visit http://www.bulbamerica.com today or call 1-877-650-0775.