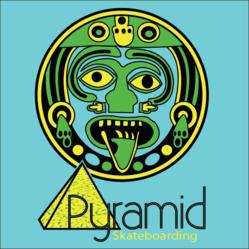 Annapolis, Md (PRWEB) April 21, 2012
Pure Board Shop team members Alex Johns and Cam Ulvila have started a skateboard brand called Pyramid Skateboards. Everyone is talking about it and Pure Board Shop couldn't be happier to carry them.
With the first talks starting a couple months back, the hype and buzz about the brand started building, starting from local skaters in the area to all over the Maryland area and even spreading along the east coast.
After officially launching the Facebook fan page on March 25th 157 people have already liked there page and the numbers keep climbing. And after announcing their first team rider Robbie Gurlik, local skateboarders went crazy and wanted nothing but a Pyramid Skateboard.
"There is nothing better than supporting local," says shop manager Josh Menocal, "and having our own team guys creating a skateboard company and seeing it grow so fast is awesome and we are so stoked to support them." Being skaters themselves is what is driving the hype and is what is making Pyramid Skateboards the next best thing.