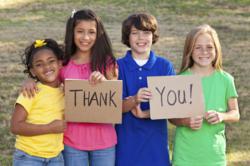 (PRWEB) April 23, 2012
US Bankcard Services, Inc. (USBSI), a leader in credit card processing services, is pleased to announce that it has made a contribution to the Muscular Dystrophy Association (MDA) Annual Shamrocks Against Dystrophy Campaign. USBSI's donation will be used to provide comprehensive services through the MDA's local clinic, such as Ranchos Los Amigos in Downey, Loma Linda University, and other locations in Los Angeles and San Bernardino County.
USBSI is proud to continue its tradition of supporting and donating to charitable causes. In years, USBSI has contributed and encouraged both individuals and its merchants to donate their time and money to organizations and people that will help build strong communities and improve quality of life. Funds from USBSI's donation will be used to advance and support research efforts for treatments and cures for over 40 neuromuscular diseases.
Since 2009, USBSI has made many efforts to help people around the world, including producing television commercials to bring awareness and aid to Taiwan following Typhoon Morakot, the deadliest typhoon to hit Taiwan in recent years, and matching employee donations for Japanese earthquake and tsunami relief. Closer to home, USBSI donated significantly to the Pediatric Brain Tumor Foundation through its fan page on Facebook, the Muscular Dystrophy Association, and to Children's Wishes Rhode Island to raise the spirits of children with life-threatening diseases by granting them their wishes.
Jessica Bourdeau, Executive Director of the MDA, thanked USBSI for its donation, saying, " On behalf of the Muscular Dystrophy Association and those we serve, our sincerest thanks for your donation. It's organizations like yours who give hope to those with neuromuscular diseases." USBSI is proud to support groups that strengthen communities and would like to encourage its Facebook fans to help great causes by donating. Together, USBSI, its fans, and organizations like the MDA can make a difference in the world.
About US Bankcard Services, Inc.
US Bankcard Services, Inc. is a top rated MSP that offers competitive rates, incredible customer service support, and cutting edge technology in credit card processing service. USBSI offers a wide array of value-added services, including QuickDining.com (QD) restaurant e-commerce, gift card services, check guarantee, PCI –DSS compliance consultancy, 24-7 multilingual customer service and technical support. US Bankcard Services, Inc. is a registered MSP/ ISO of Elavon, Inc. Georgia
For more information about merchant bankcard services please visit us at usbsi.com or call us at: 1-888-525-8558.