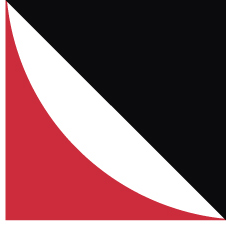 Move Windows server production applications to any cloud or datacenter server
Boston, MA (PRWEB) April 20, 2012
What: Greg O'Connor, appzero's CEO will be joined by CTO Giovanni Boschi in a webinar focused on moving Windows server production applications to any cloud or datacenter server. The discussion will take a use-case approach to compare and contrast appzero capabilities with those of Microsoft Server App-V.
Why: Movement of Windows server applications within a private cloud or to a public cloud, (especially Azure) was among the topics covered at Microsoft's recent Management Summit 2012. Extending its App-V desktop product to Windows server applications in Server App-V, Microsoft has primed the market for a broadened discussion of moving production apps to any cloud.
This webinar will feature a straight forward consideration of the similarities and differences between Microsoft Server App-V and appzero. It will also include a demonstration of appzero's zapp technology which automates migration of complex Windows enterprise applications to any cloud (not just Azure).
Who: The intended audience for this webinar is anyone interested in, or responsible for moving enterprise applications to or from datacenters and clouds. It will be of particular interest to Managed Service Providers looking to increase their MRR by giving their customers a solution that easily migrates applications to their cloud.
Where: Register for Webinar at: http://www.appzero.com/content/comparecontrast-ms-server-app-v-and-appzero
When: Wednesday, May 23rd, 2012 at 1:00 EDT
What if I can't make that time? The webcast will be recorded and available for viewing at appzero.com after the webinar. Or, register, and we'll send you the recording.
Who would I talk to if I'd like more information? Valerie O'Connell, VP Marketing welcomes inquiries and will connect you with the appzero people who map to your interests. voconnell(at)appzero(dot)com 617.820.5126 x4300
About appzero: appzero is the fastest and most flexible way to move server applications to and across any clouds or datacenter servers, without re-engineering, re-installation, or lock-in. Encapsulating Windows and Linux server applications in VM/OS-free packages, appzero's patented software makes complex server applications moveable with the ease of an enterprise app store. First to market virtualizing server applications, the company also offers a Windows desktop version. For more information, visit http://www.appzero.com and follow and follow us on twitter @appzero-inc