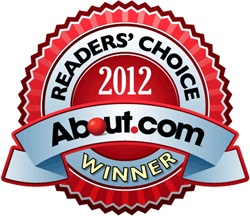 (PRWEB) April 24, 2012
The KURU Chicane faced some stark competition as a finalist this year in About.com's reader's choice award for Best Trail Walking Shoe. There were several respectable brands that were nominated in the same category, but ultimately it was the unparalleled support and comfort of the KURU Chicane that allowed it to emerge victorious.
The Chicane is a hot seller at KURU Footwear, and based on overwhelmingly positive feedback and reviews, it is no surprise that the shoe has won this coveted award two years in a row. KURU fans are unbelievably enthusiastic about the brand, and they recognize that there are few shoes out there that can match the extreme comfort that KURU builds into each and every pair of its shoes.
KURU Footwear continues to gain momentum with its award winning shoes. This is a company that loves to push the boundaries of shoe technology and comfort. KURU celebrated the victory by offering its customers and fans a very exclusive discount.
ABOUT KURU:
KURU Footwear is a rapidly growing, web-driven footwear brand that incessantly strives to create the world's most comfortable shoes. All KURU shoes feature the unprecedented KuruSole(TM) technology that dynamically adapts to the unique shape of each individual foot.