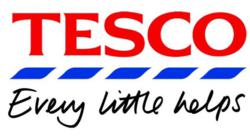 (PRWEB UK) 25 April 2012
A new advertising campaign by supermarket giant Tesco has been launched to enable the retailer to fill the void left by stricken computer games supplier Game, which recently went into administration.
The new Tesco ad, designed by The Red Brick Road, has been made to focus on the fact it has a large number of UK stores providing a wide choice of games, with over 10,000 titles available to buy through the internet.
It also has an in-store trade-in service while allows its customers to trade their old games in for money off coupons against other purchases.
A spokesperson for the supermarket chain said:
"This print ad is the latest in a campaign showcasing our non-food products – in this case games. Our games offer is very popular with customers, with over 10,000 games available online and almost 400 stores open at midnight for new game releases."
Competition is certainly heating up when it comes to the purchase of video games in the UK. As well as leading supermarkets like Tesco and entertainment retailers such as HMV stocking the latest games in-store, there are also many internet-based suppliers offering titles at cheap prices and giving customers access to various discount codes too.
Online stores like Amazon are already offering promotional codes where customers can save money in addition to their already excellent deals on video games, so this battle for supremacy is certainly good news for the consumer.