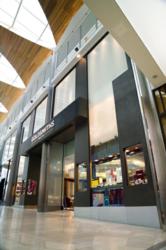 The integrated planning solution will allow AURUM to select the right mix of products at each store and allow us to adapt quickly to changing market conditions.
London, UK (PRWEB UK) 23 April 2012
Alan Robinson, CIBER Retail Account Manager commented, "To help multichannel retailers understand and act on merchandising trends, SAP Planning for Retail is the only fully integrated retail planning solution that brings together comprehensive, real-time performance metrics with powerful customer centric planning and simulation functions. CIBER's strategic partnership with merchandise planning implementation specialists TRILAM, will strengthen our SAP retail portfolio and combine extensive SAP retail expertise with specialist retail planning skills."
Steve Sargent, CFO, AURUM said, "The integrated planning solution will allow AURUM to select the right mix of products at each store and allow us to adapt quickly to changing market conditions. We can also ensure our finance, merchandising and store operations are all planning and executing according to common objectives."
Steve continued "CIBER has supported our business for many years, ever since we selected CIBER to implement our group-wide SAP Retail solution. CIBER has consistently delivered a high level of service and the partnership has been a true asset to the group. We look forward to implementing the new SAP enhancement tools with CIBER."
About AURUM
AURUM is the largest prestige and luxury jewellers in the UK which now includes Watches of Switzerland, Mappin & Webb and Goldsmiths brands within its portfolio. The word AURUM, taken from the Latin word for gold (signified by the chemical symbol Au) and literally translated as "glowing dawn"; has for generations been synonymous with the most prized and sought after material in the world. The group is proud to be the largest distributor in the world of luxury brands such as Omega, TAG Heuer and Gucci. It is also the UK's largest distributor for Rolex, Cartier and Breitling. AURUM prides itself on the excellent product range and unrivalled service that we provide across our brands.
http://www.goldsmiths.co.uk/
http://www.mappinandwebb.com/
http://www.watches-of-switzerland.co.uk/
About CIBER, Inc.
CIBER, Inc. is a global information technology consulting, services and outsourcing company applying practical innovation through services and solutions that deliver tangible results for both commercial and government clients. Services include application development and management, ERP implementation, change management, project management, systems integration, infrastructure management and end-user computing, as well as strategic business and technology consulting. Founded in 1974 and headquartered in Greenwood Village, Colorado, CIBER has more than 7,500 employees. We operate in 19 countries, serving clients from 14 Global Solution Centers and 70 local offices in North America, Europe and Asia/Pacific. Annual revenue in 2011 exceeded $1.0 billion. CIBER trades on the New York Stock exchange (NYSE: CBR), and is included in the Russell 2000 Index and the S&P Small Cap 600 Index. For more information, visit http://www.ciber.com.
CIBER Forward-Looking and Cautionary Statements
Statements contained in this release may constitute "forward-looking statements" within the meaning of the Private Securities Litigation Reform Act of 1995. These statements involve a number of risks, uncertainties and other factors that could cause actual results to differ materially, as discussed in the company's filings with the Securities and Exchange Commission. CIBER undertakes neither intention nor obligation to publicly update or revise any forward-looking statements. CIBER and the CIBER logo are trademarks or registered trademarks of CIBER, Inc. Copyright© 2012.
For more information, press only:
Carl Adams, Marketing Manager, CIBER UK, carl(dot)adams(at)ciber(dot)com / +44 (0) 1455 898881
Follow CIBER on Twitter at @ciberuk