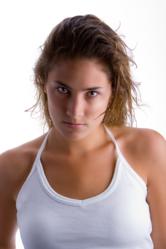 La Mode London has sent out over 14,000 emails
London UK 21st April 2012 (PRWEB UK) 21 April 2012
The UK's capital leading modelling advice company, La Mode London, are record breakers this week.
So what's good about La Mode London? This was the question La Mode threw into the mix earlier this week and they certainly answered their critics then. It now seems they have something more to boast about, and rightly so.
Helen Smith, director at La Mode London says, 'I am so proud of all my team. We all work so hard to try and give all the models on our books the latest modelling jobs, the casting calls which come up every hour of every day, as soon as we hear about them.'
La Mode London knows that time is certainly of the essence within this very competitive industry. A model needs to seek work independently, even if they are signed with a modelling agency. It is usually a case of first come first served sometimes and a model needs to have their ear to the ground at all times, to try to take opportunities as soon as they hear about them.
Helen goes on to explain, 'as soon as we get news of any modelling jobs, no matter which part of the UK they are in, or even which other country they are in,' she laughs,' we get the word out as quickly as we can to all our models. It's a dog eat dog world in this industry and those who are in the know as soon as they can be, are the models who have a fighting chance. They are the models who can hopefully find work fast in this tough economic climate.'
At http://www.lamodelondon.com, and that of their partner's website, UK Model Agencies, they provide daily castings to their entire model's websites, featuring all the latest modelling jobs available as soon as they hear about them. Between the two companies they can cover all bases and reach thousands of models with all the latest news, gossip, but more importantly, the work which is definitely out there.
'I am very proud to announce,' says Helen,' that La Mode London has sent out over 14,000 emails to all our models, informing them of the very latest castings and work opportunities. This is an amazing figure and a total record breaker for us.'
This already sounds a huge amount of annual emails, but Helen continues, 'this isn't a figure covering the whole year - this is a figure covering just the last two weeks'. She reiterates, 'We have sent out over 14,000 emails promoting casting calls to all our models - just in the last two weeks!'
With a massive increase in traffic to her website this month, Helen and her team at La Mode London are delighted at the response their site is receiving. 'We have seen a huge surge in unique visitors to our website recently and we are busier than we have ever been. The emails we've sent out to our models so far this month are the most amounts of emails - ever. If we keep up this pace, that's nearly 30,000 emails a month. If we do reach that figure then rest assured,' she continues, 'I'll be cracking open the champagne, and shouting about that too.'
La Mode is a company who clearly do what they say and keep their promises to the models in their care. Visit http://www.lamodelondon.com to see the new page to land on La Mode's site, full to bursting with testimonials from past clients and famous faces.