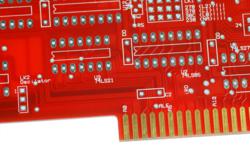 we really were looking for a telemarketing agency that knew the IT sector..
Basingstoke, UK (PRWEB UK) 21 April 2012
IT telemarketing is becoming more popular as the IT sector grows and becomes more competitive. Many IT companies relied purely on the internet for their lead generation, however as the internet has become more complex, many IT companies have switched to telemarketing in order catch clients before they go onto the internet to search for suppliers. However many IT companies find that as there are so many telemarketing companies around the UK to choose from, finding one with IT experience can be hard work. This is why they approached Marketing Quotes, who work with over 600 telemarketing companies in the UK to help them get ideas and quotes from telemarketing companies with IT calling experience.
A spokesperson from the IT service business commented 'we really were looking for a telemarketing agency that knew the IT sector, we did try telemarketing a number of years ago, but it just ended up costing an arm and a leg producing very little in the way of results. The girl that was our account manager had no idea about our services or the way the industry worked, she was really nice and we did try to work with her, but over the course of time it just became obvious that she had no idea. We are really happy with the telemarketing company we have selected from Marketing Quotes, they have lots of experience and we have had a few meetings at their site, so are confident they are up to the task.'
Anne Richards (who works with the telemarketing companies at Marketing Quotes) added 'we do find that it is the industry experience that makes the difference between a telemarketing campaign being successful or not. As there is a lot of money involved, it does pay to do a little research into the agency and meet up to talk to the staff. We work with hundreds of telemarketing companies around the country, so know agencies that work in every industry conceivable.'
About Marketing Quotes - Marketing Quotes is a free service to UK businesses to help them get free advice and quotes from local telemarketing agencies that know and understand their industry sector.