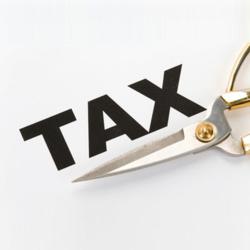 Tax savings can be an added advantage for forming an offshore company.
London (PRWEB UK) 23 April 2012
Tax savings can be an added advantage for forming an offshore company. Most offshore jurisdictions usually offer incentives to investors such as little or no corporate taxes or personal taxes upon distributions to offshore companies that are owned and controlled and trade outside of that tax haven. These companies are often used as a shield by taxpayers to reduce higher rate (and sometimes basic rate) taxes in their own country of residence and, as the professional support structure becomes more sophisticated, so does the level of intricate tax planning.
Anonymity is a significant advantage of forming an offshore company. The majority of tax havens do not require disclosure of beneficial owners of the offshore companies that are owned and controlled and trade overseas. Many offshore companies are used for asset protection purposes only rather than for any tax benefits. Placing valuable assets into an anonymous offshore company is often preferred.
Offshore formation 247 has a professional team offshore company formation agents, with in-depth knowledge of over 24 jurisdictions and have been successfully helping customers create and manage offshore companies for over 25 years. The economic stability across the globe means that registering an offshore company can be a candid way to minimise taxes.
OffshoreFormations24.7 is a highly respected and experienced company formation agent, having incorporated in excess of 100,000 companies in all the major jurisdictions across the globe. Based in London, England OffshoreFormations24.7 can provide a full range of services including the inexpensive formation of Seychelles companies, BVI companies and Dubai RAK companies as well as offshore companies located in 18 other tax havens.
Offshore Formations 24.7 is an online offshore company registration company which allows you to register your business offshore in a matter of minutes. It is currently possible to register your offshore company in one of 24 jurisdictions via the company.
Offshore Formations 24.7 maintain great links within the jurisdictions they cover and this helps them to speed up the whole process of offshore company registrations so that they can complete their clients company formations in as quick a time as possible.
Contact
Website: http://www.offshoreformations247.com/
Telephone: 0208 492 6388