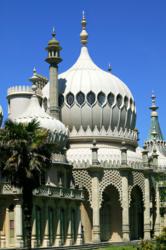 We did a bit of research on the web, but there are thousands of web designers around...
Basingstoke, UK (PRWEB UK) 22 April 2012
Website design for hotels is much more than just having a website showing pictures of the hotel and the facilities, but having other features integrated into the site. This is what was needed by a leading hotel chain in London, as they were looking for a website designer to integrate a CRM system into the site which could show stock control for the restaurants on site, booking systems for rooms, room availability, staff absence etc. This is why the hotel group approached Marketing Quotes, as there are tens of thousands of website designers in the UK, finding the right one would be time consuming without help.
A senior manager from the hotel group in London stated 'we are really thankful for the help Marketing Quotes were able to provide, we did a bit of research on the web, but there are thousands of web designers around, it is a minefield. You just never know if the agency is what they appear, or some kid working from a bedroom. We have had a few meetings with some website designers in London that Marketing Quotes put forward and they all had experience in designing hotel websites. The one we chose is also based in London and did have experience in integrating a CRM system into the site, which is what we really needed for the group to share information.'
Anne Richards (who works for Marketing Quotes) added 'we are pleased that they found a designer that they can work with, indeed there are tens of thousands of designers around, ranging from students fresh out of school and working from their parents, up to top design firms in London that work with global brands. Certainly finding the right agency can be hard, and when you add the fact that you need to shop around and get prices, it can be a full time job. We hope the new website does what the client needs and that they work well together moving forwards.'
About Marketing Quotes - Marketing Quotes is a free service to UK businesses to help get free advice from local website design and web development companies that know and understand their industry and sector.