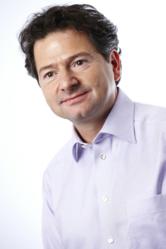 Our social media monitoring over last 6 months has consistently shown Android models as the most discussed brands. While Apple can at least draw on its huge presence in the Tablet market, it seems RIM is going back to its core focus of corporate customers
London (PRWEB UK) 24 April 2012
Social media research specialist DigitalMR releases latest findings on what customers are saying about smartphones on the internet.
DigitalMR analysed over 300,000 customer comments about smartphones across December 2011 to January 2012. Nearly two-thirds (65%) of these customer views are positive, compared with 35% negative.
Android models are the most talked about smartphone brands. Samsung attracts the most mentions with a 34% market share of all positive comments and a 37% share of the smaller, negative comments group. Next placed is HTC with 22% positive mentions and 18% negative, followed by Motorola with 11% positive and 13% negative.
Together, the three Android brands account for two thirds (67%) of all measured online customer comments regarding smartphones.
Results are based on comments posted by consumers on the major smartphone brands: Apple, Motorola, Samsung, RIM (Blackberry), HTC, LG, Nokia, Sony Ericsson, Kyocera and HP across Sep-Oct 2011.
Established smartphone models from Apple and RIM (Blackberry) only account for 11% and 8% of total customer comments respectively. Blackberry's consistent low shares of online conversation have coincided with poor Q4 trading results, prompting its recent announcement to place more of its focus on the corporate market.
DigitalMR's analysis (powered by SocialNuggets) is based on comments posted via a range of relevant websites and open access social media platforms. It measures, not only the number of comments posted by consumers on the internet, but also their sentiment – whether posts are positive or negative in nature.
Managing Director of DigitalMR, Michalis Michael commented: "Our social media monitoring over last 6 months has consistently shown Android models as the most discussed brands. While Apple can at least draw on its huge presence in the Tablet market, it seems RIM is going back to its core focus of corporate customers"
All the brands measured, achieve a positive Net Sentiment Score (NSS) for Dec-Jan. NSS provides an overall percentage score of net positive posts. The average NSS taken across all the brands measured is 30%. This shows customers are generally positive in their comments online.
Among the big three Android brands, HTC had a NSS of 39%, followed by a slightly below par score of 27% for Samsung and just 20% for Motorola which was the lowest overall NSS. Apple achieved the second lowest score with 24%. The highest NSS is achieved by Nokia (47%).
Features
DigitalMR measures thousands of customer posts regarding the services and features attributed to smartphones.The issues relating to "Operating system" and "Service provider" features generate the most comments overall – both positive and negative.
However "Battery" attracted only 11% of positive comments but 16% negative, while on the plus side for designers "Body" attracted a 17% share of positive comments but just 11% of negative.
Customer Comments and further information
About DigitalMR
DigitalMR understands what people think and feel when they share views online. It is a specialist agency which provides a holistic approach to web based market research. It specialises in utilising social media research, especially active web-listening, and online communities to enhance its business consulting approach. The agency has pioneered new methods in online focus groups alongside tools such as video diaries, bulletin boards and online ethnography. DigitalMR is headed by founder and MD, Michalis Michael and has offices in London UK, Nicosia Cyprus, and Columbus Ohio, in the US.