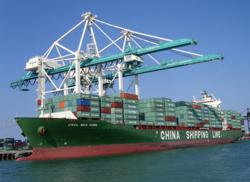 Many companies make the mistake of thinking that their shipment order is too small for import sourcing. At AFT, we prove that there is a solution from cartons to mill shipments. We will find an answer that suits our customers' needs.
Houston, Texas (PRWEB) April 25, 2012
There are many advantages to sourcing international parts and hardware. Some include: Skilled Labor - foreign labor has become cheaper, reliable and more skilled than in the past; Resources - less expensive than domestic in many cases; New Aggressive Suppliers - emerging countries, markets and businesses compete for business at competitive rates to boost their economies. AFT's extensive global sources allows for a wide variety of products that range from hardware, electronic components and connectors, castings, plastics, injection molded parts, CNC machines parts, packaging, rubber, seals and more.
The AFT International Solutions program also addresses the quality issue of imported goods and services. There are definite cost savings offered by global sourcing, but concerns about quality have made organizations hesitate. As part of the International Solutions program, AFT has developed an effective quality assurance program to ensure product quality and durability. Onsite manufacturer visits, comprehensive testing and the prototype approval process allows domestic companies the ability to set high standards which are standard and expected. Companies are avoiding the hassles of defective parts and unnecessary fights over quality certifications and take advantage of our independent testing laboratory. Technical Assistance and design engineering are available to provide assistance from prototype stage to production. Factories are ISO, QS or TS certified with the ability to provide PPAP's, and MTR certs.
Logistics also play a large part in AFT's International Solutions program. AFT has established procedures and techniques for handling all of the logistics and customs services required to deliver products from the factory to customers' doors. There is no longer a need to devote precious factory room housing bulky pallets of materials. The International Solutions program provides warehouse capabilities and supplies components as customers need them. Another "Solutions" service popular with AFT clients is offshore consolidation of shipments to ensure that materials are shipped together in dedicated containers. Critical items can be dual sourced both domestic and import to avoid interruption of supply and maintain a low risk supply chain. AFT also holds a buffer stock in our domestic warehouse if needed.
AFT Fasteners is a fastener manufacturing, importing, distribution, plating and industrial services company "All-in-One", offering turn-key cost effective solutions to our customers. AFT also supplies high-quality standard, non-standard and specialty fasteners and hardware products. AFT serves customers with sales and distribution centers throughout the United States, and this allows them to provide expedited domestic or global sourcing. Please contact AFT's professional sales staff at info(at)aft-corp(dot)com or call (877) 844-8595 for information on how AFT Fasteners can provide your business with a successful International Solutions program.