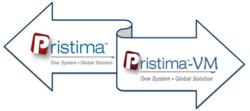 Cedar Knolls, NJ (PRWEB) April 23, 2012
Xybion Corporation announced that its Pristima Preclinical Software suite has been selected as the primary preclinical platform for drug early-stage drug discovery pathology data management by a Top-5 global biotech firm. The new Xybion client becomes the third major biotech laboratory in the Cambridge Massachusetts Biotechnology Research hub to choose Pristima Suite as the centerpiece for its drug discovery and early stage development efforts.
This leading biotech company has licensed Pristima Suite for use by all of its pathologists. Xybion's professional services team will provide all installation and training services to get the client in production. The client selected Pristima Suite as the most efficient and user-friendly solution with a robust set of off-the-shelf reports and an architecture designed to scale as the facility expands. Following a rigorous evaluation process that included key stakeholders across the company's enterprise, Pristima rose to the top of the vendor list for a variety of reasons.
Carlos Frade, Vice President Preclinical Solutions for Xybion commented on the new client; "In addition to our biotechnology client sites on the west coast in California and Washington, Xybion understands the importance of the research community in the Cambridge, MA area and are pleased to see how Pristima Suite plays such a role in the early discovery arena. For both early discovery safety assessment and for safety pharmacology, Pristima provides the simple, easy-to-use data management tool sets and features that cater to the dynamic approaches in early discovery".
The client will be leveraging many of the key features, modules and services that are part of the Pristima Suite. Some of the key components to be used immediately are the Integrated Protocol & Pathology modules along with a robust reporting framework that includes detailed Study metrics and statistics that are vital to the pathologists. The client will also be leveraging the rapid and efficient deployment services provided by Xybion as part of its total preclinical solution.
Mr. Frade added, "Software alone cannot move the ball forward for early drug discovery. Companies require more real-time visibility into their preclinical operations. The Pristima Total Preclinical Solution adds value because it facilitates the process of drug development from formulation through FDA submissions. Our services and rapid deployment offering, which is part of the total preclinical solution package, was a key differentiator for Xybion at this company and a big part of the reason they had selected us".
Dr. Pradip Banerjee, CEO of Xybion stated; "We are extremely proud of this particular contract award since it affirms our strategy to a Total Preclinical Solution. Our relationship with this key client shows our global capabilities with respect to interconnected preclinical data management and validates Xybion's ability to deliver valuable solutions on a global scale to life science companies".
About Xybion Corporation:
Xybion Corporation is a global leader in the development and delivery of critical enterprise solutions to highly regulated industries, helping companies lower cost, mitigate risk and accelerate growth, while managing quality and compliance. Xybion is the maker of Pristima Suite, a leading preclinical data management solution for the life science sector. Pristima Suite is the only fully integrated preclinical and vivarium management solution that natively connects to enterprise quality & compliance management processes on the market today.